HMD Global has just announced its decision to manufacture Nokia 5G smartphones in Europe, making it the first major smartphone maker to do so.
Moving the manufacturing of Nokia 5G smartphones to Europe will be a phased process that will start in the third quarter of this year and HMD plans to invest in the facilities going forward.
HMD is seeing an increase in demand for its smartphones in Europe and views this move as a way to reduce carbon emissions as well as ensure the security and privacy of its phones. HMD notes that its data centers have been located in Finland since 2019.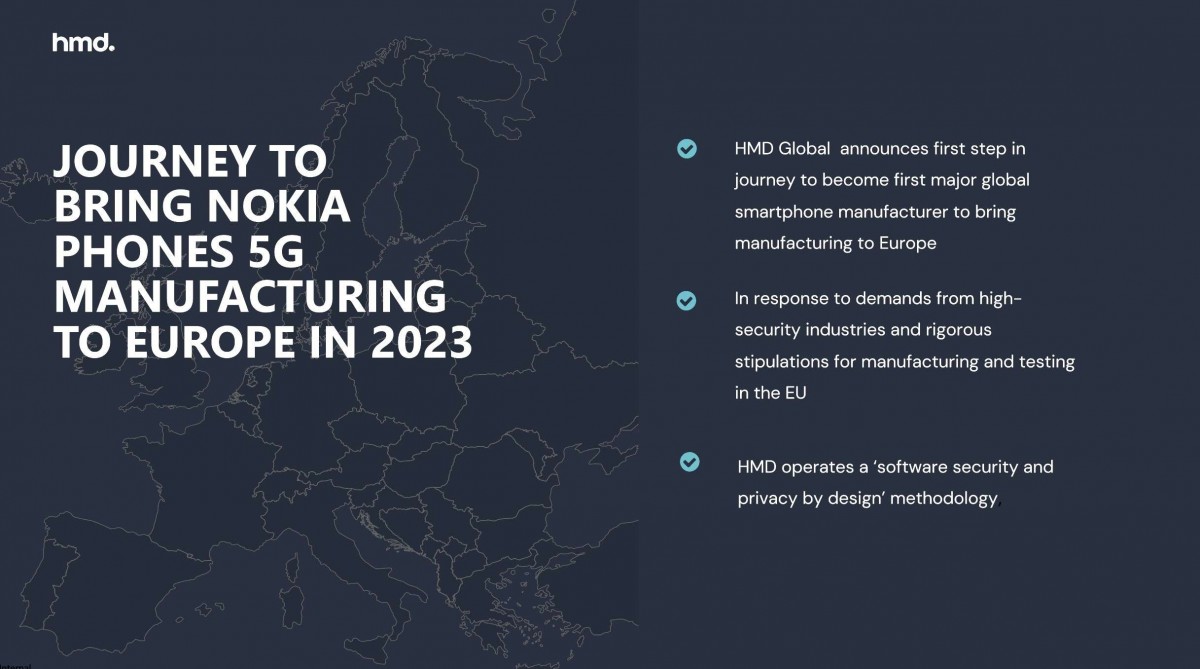 HMD will comply with the strict requirements of hardware testing and manufacturing in the European Union.