Having partnered with lens maker Zeiss, Vivo has produced some of the most impressive mobile cameras on the market, and the Vivo X90 Pro is one of the best cameras yet. It's a shame the Pro+ model won't make it to the global market, but the X90 Pro is highly competitive with today's smartphone cameras in its own right.
Much of our video review is devoted to the camera — and for good reason, too, as the 1-inch 50MP main sensor and 50MP 2x selfie camera with an extra bright aperture are nothing short of ideal. Even the ultra-wide 12MP module is commendable.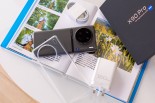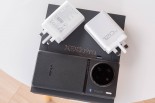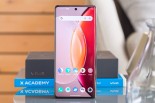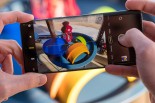 vivo x90 pro
Incidentally, this is the first time we've tested the new Dimensity 9200 and we're impressed – the Snapdragon 8 Gen 1 and Dimensity 9000 chipset are left in the dust. It's not quite as fast as the 8th Gen 2, but we never felt a lack of power. Of course, I had the help of the vivo V2 ISP to produce excellent results for the camera.
Vivo has also significantly improved battery life compared to the X80 Pro from last year, which wasn't bad, but it wasn't very impressive either. One step back that we don't like is the new screen — last year's model had a QHD+ LTPO panel, this one has a 1,260 x 2,800-pixel panel with only 120Hz and 60Hz modes. A longer lens wouldn't hurt either.
Head over to our written review to get another look at our lab tests as well as browse our gallery of camera samples.