Global demand for technology products, especially mobile phones, is at an all-time high.
As a country of over 225 million people, Pakistan needs 36 million units annually. By strategically combining our population strength with domestic demand, Pakistan can rapidly increase exports. The country produces 93%+ of domestic demand through its recently launched mobile manufacturing policy, successfully implemented by the Engineering Development Board (EDB).
In appreciation of this, the Engineering Development Board (EDB) recently held a summit to showcase the vast potential of the industry in association with the Pakistan Mobile Manufacturers Association (PMPMA).
31 domestic manufacturers attended the event, including famous brands such as Samsung, Xiaomi, ZTE, Realme, Vivo, Oppo, Tecno, Infinix, Itel, G'FIVE, VNUS, Mobo Mobile, Digit, Dcode, Nokia, VgoTel, Qmobile , E-TACHI, Club, Calme, MeMobile, Hello Tech, Gresso, Emarat, Oukitel, MaxFone, Spice Mobile, Go Mobile, Faywa, Kechaoda, Pritel, SEGO, Sparx, Xmobile.
Among the key association officials present were Mian Abdul Rahman (Chairman), Muzaffar Peracha (Senior Vice-Chairman), Amir Al-Alawala (Vice-Chairman) and Zeeshan Mayanur (Deputy Vice-Chairman). This event has been honored before Makhdoom Syed Murtaza MahmoudFederal Minister for Industries and Production.
The event provided a much needed platform for all concerned stakeholders: Mobile Device Manufacturers, Pakistan Telecommunications Authority, Government Officials from Ministry of Industry and Production, Ministry of Commerce, Board of Investment, National Tariff Commission, Telecom, Federal Board of Revenue and Ministry of Information Technology. Investment in the mobile assembly industry and job creation were the goals of the initiative.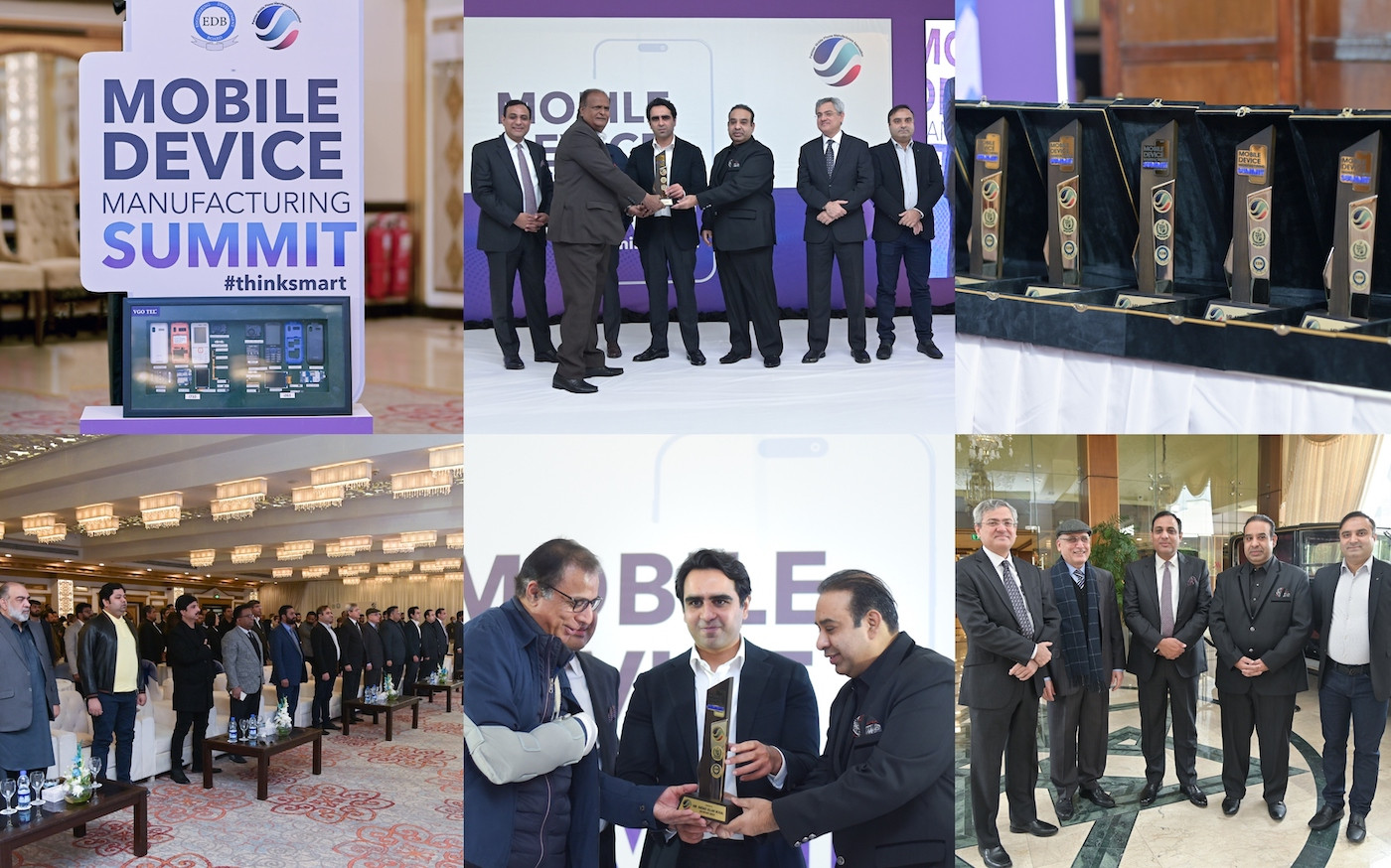 The summit was organized to collect inputs from all stakeholders regarding local mobile phone manufacturing in order to develop a roadmap that increases industry output and benefits the local population. Experts discussed how local production can boost the country's economy, generate exports and create jobs.
Mobile phone manufacturing started in Pakistan in 2015 and despite being a third world country, the industry has not undergone a radical transformation due to the lack of a political platform. Despite this, mobile products started to flourish in Pakistan after 2018. This sector has attracted more than $200 million In investment from local companies. In light of this situation, the Pakistani government formulated the country's first mobile manufacturing policy.
Senior industry experts and government officials attended the event to discuss the potential of local mobile phone manufacturing in Pakistan.
It is estimated that the domestic mobile phone industry could generate nearly $14 billion for the national treasury if it thrives at a healthy pace and gets government support. A number of reasons have been given to the public to validate their assumptions.
The first advantage for Pakistan is the availability and affordability of its workforce. Due to the labor-intensive nature of the industry, a cell phone assembly plant requires a large number of employees to operate. Hence, lower manpower costs make the product more cost effective to produce.
Similarly, the use of solar energy can reduce energy costs in Pakistan, giving the country additional benefits. Compared to other products and categories, competitive advantage is the key in mobile phone manufacturing.
Stressing the importance of the mobile phone industry, the participants called on the government to pay special attention to accelerating the growth of this industry, while taking advantage of the export opportunity which can certainly increase Pakistani exports to offset its trade deficit. An amicable conclusion was reached at the end of the meeting.