US President Joe Biden's administration is considering cutting off Huawei Technologies Co ( ) from all its US suppliers, including Intel Corp and Qualcomm Inc, as Washington intensifies its crackdown on the Chinese technology sector.
Sales from US companies to Huawei have been limited for four years since former US President Donald Trump added the China-based Shenzhen company to the US "entity list" over national security concerns. Since then, US suppliers have sought government approval to sell the telecom giant's equipment.
Now, some officials in the Biden administration are calling for a ban on all sales to Huawei — which has long been suspected of having ties to the Beijing government and the Chinese military — as Washington debates whether and how to adjust its licensing policy. He said it.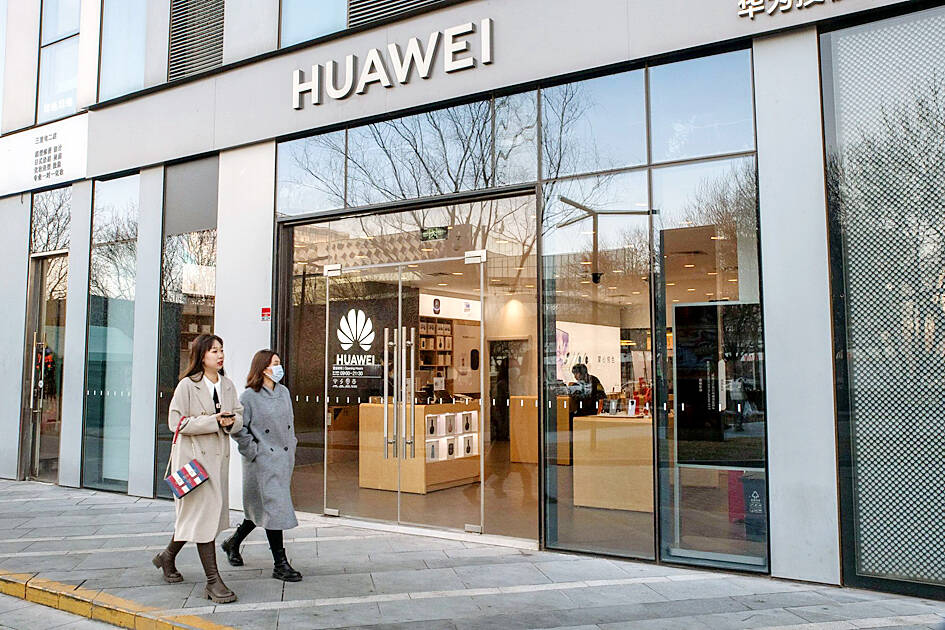 Image: Bloomberg
The people asked not to be identified because the decision has not been made public.
Tensions with China have been running high throughout Biden's presidency, and he is under pressure from Republicans in control of the US House of Representatives to keep up pressure on Beijing, particularly to curb the country's technological advances.
Huawei was once one of the world's largest buyers of electronic components and a very important part of the supply chain due to its position in the telephone and networking equipment industries.
Trump's ban on certain sales has crippled the Chinese company, while wiping out huge amounts of revenue for US suppliers such as Broadcom Inc. But the US Commerce Department has continued to authorize the supply of some other products to Huawei.
The company remains a $100 billion behemoth and is leading the expansion of the world's largest 5G network into the home, while helping build critical broadband from Africa to the Middle East.
In December last year, the company said it was "business as usual" after successfully bypassing US technology sanctions.
Under the new policy advocated by some officials, all license applications to supply the company will be denied.
Meanwhile, people said most existing applications for new licenses suffer in a stalled approval process, bringing it to a virtual standstill.
The long-term impact on Huawei from this action is uncertain. It still generates huge revenues from domestic wireless carriers, such as China Mobile Ltd (中國移動), and government organizations that rely on Huawei to build networks at both the domestic and corporate level.
Industry officials say China operates more than two million 5G base stations, or more than 60 percent of the global total.
Huawei is also stockpiling foreign components such as chips and sourcing or looking for replacements for US circuits.
Company representatives did not immediately respond to requests for comment.
Intel and Advanced Micro Devices Inc provide Huawei with the processors it uses in its Mate range of laptops, while Qualcomm sells Huawei's processors and modems that are the core components of its dwindling smartphone range.
Comments will be moderated. Keep comments relevant to the article. Comments containing vulgar or vulgar language, personal attacks of any kind, or promotion will be removed and the user banned. The final decision will be at the discretion of the Taipei Times.