Android launchers are a window to the platform's most famous customization feature. Launchers can completely enhance your home screen, app drawer, animations, and icon-related settings. There are many third party launchers available for free on the Play Store, and they offer some different features.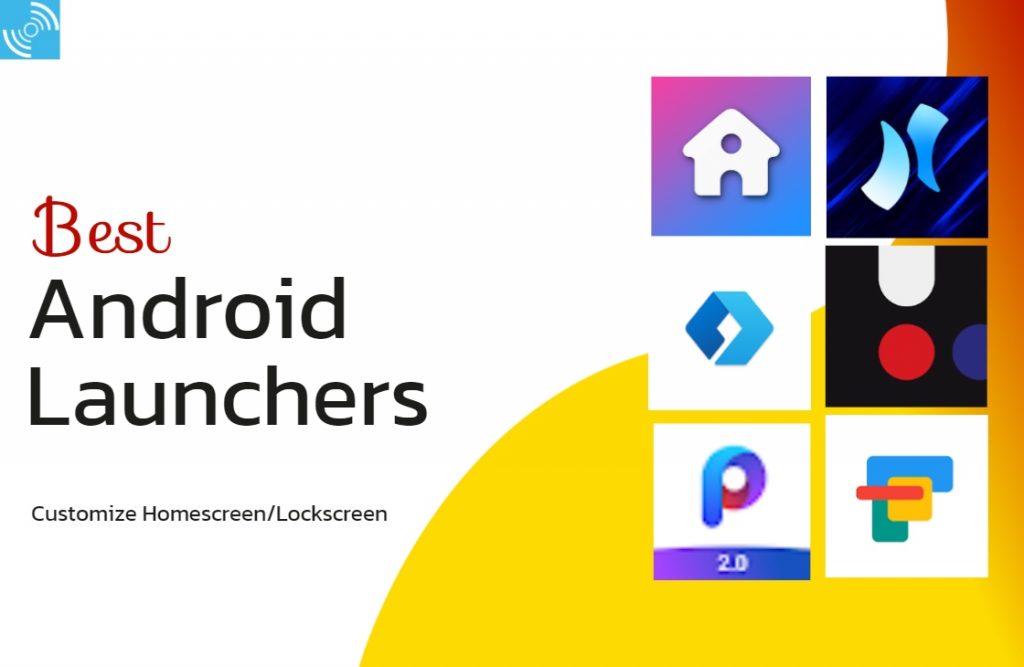 There are some popular Android launchers that bring some exciting features from latest Android versions to older smartphones, especially customization and animations for newer Android versions. Popular Android launchers include Nova Launcher, Apex Launcher, Microsoft Launcher, Poco Launcher 2, Hyperion Launcher, and AIO Launcher.
Some launchers have their own way of showing important information, and the same follows the old traditional Android home screen design. However, Launchers provide a minimalist style and help reduce unnecessary clicks to perform everyday tasks. Each Launcher app is useful in its own way and helps to personalize your Android smartphone.
List of best Android launchers for home screen optimization
nova launcher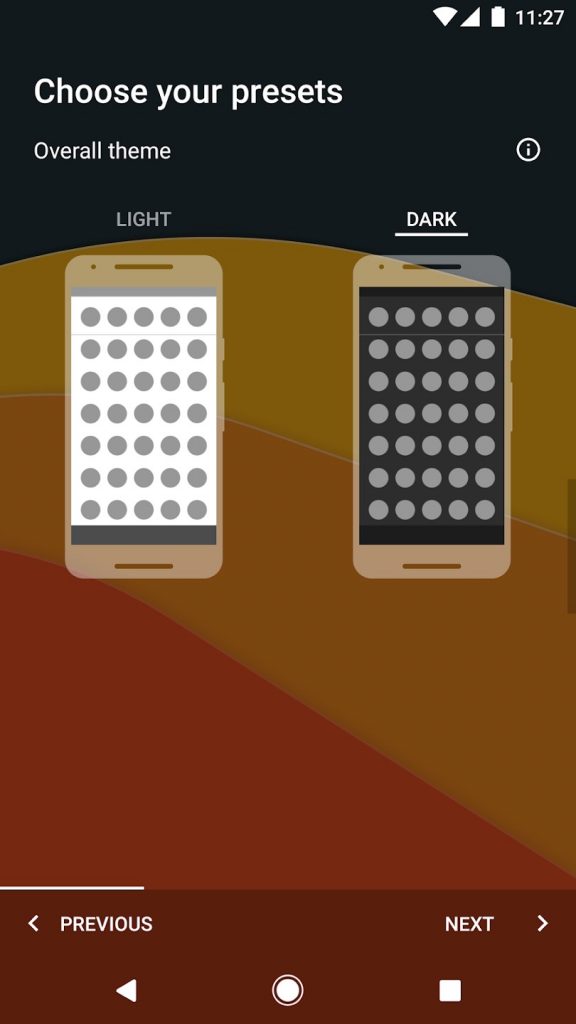 Dark/night mode
highly optimized
Highly customizable
What's better than Nova Launcher to customize your Android home screen? Throughout the ages, Nova Launcher has always been at the forefront in bringing features from the latest Android versions to all devices running older Android versions.
It offers a world of customization including gesture support, icon pack support, app appearance, folders, themes, night mode, Google Discover, etc. The app is well maintained with timely updates and fixes. Consistency and error-free experience make Nova Launcher one of the best Android launchers.
It is available for free but users can also enjoy more features with its Pro version, which is available for $4.99.
Must see: 7 Best Android Theme Apps for Seamless Customization
Nothing is a launcher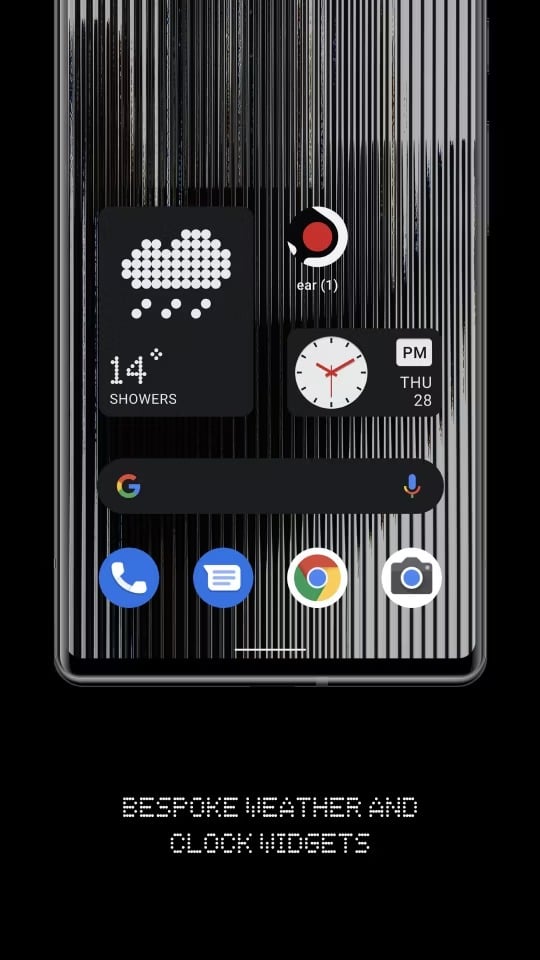 Matrix based widgets
Clean user interface
The youngest smartphone manufacturer with aesthetically designed products that come with equally beautiful user interfaces or software. The same is shown via the Nothing Launcher which is available for all Android smartphones.
There is no launcher that provides a plain yet simple look with support for matrix based date and time widgets. We highly recommend this launcher if you want to try a different look on your phone without any major change to your home screen.
Must See: Best Apps to Take Scrolling Screenshots on Android?
Microsoft launcher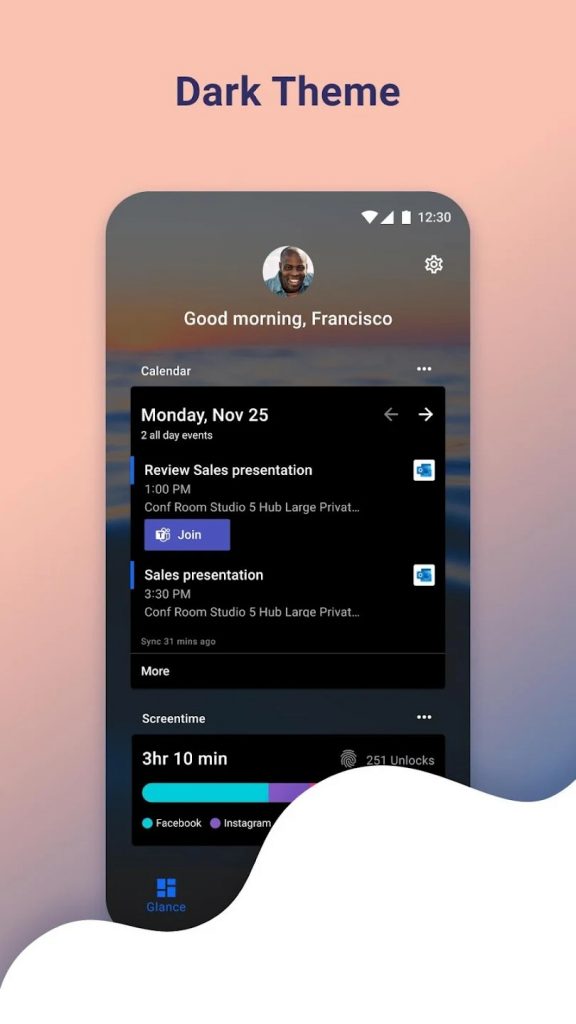 Sync across platforms
Microsoft tools
Compatibility with Windows
Microsoft is looking to expand its service horizon beyond the realms of the Windows operating system. The Redmond giant is to be commended for its efforts since 2017 to gain traction among Android users and offer much better integration between the two operating systems.
Microsoft Launcher is a step up in the same priority that provides cross-platform clipboard synchronization between Android and Windows or vice versa. There are some other Microsoft products which are part of the player and users can sync all the data between their Windows OS.
Instead of free promotion of its products like tasks, calendars, and other services, Microsoft Launcher is available for free. Rather than just a launcher, it is more useful for users who use Windows on a regular basis.
Must see: Best apps to find cheap airline tickets?
Poco launcher
Lightweight
It is maintained regularly
It is a recommended pick for users who want to enjoy a simple and stock Android look on their budget smartphones.
Poco Launcher is the root of Poco phones. It offers a lightweight and intuitive app drawer. It solves all the problems with app filtering in the drawer. However, there are hardly any bugs as Xiaomi is constantly updating and maintaining the app.
Must see: Best apps to display internet speed in status bar
total launcher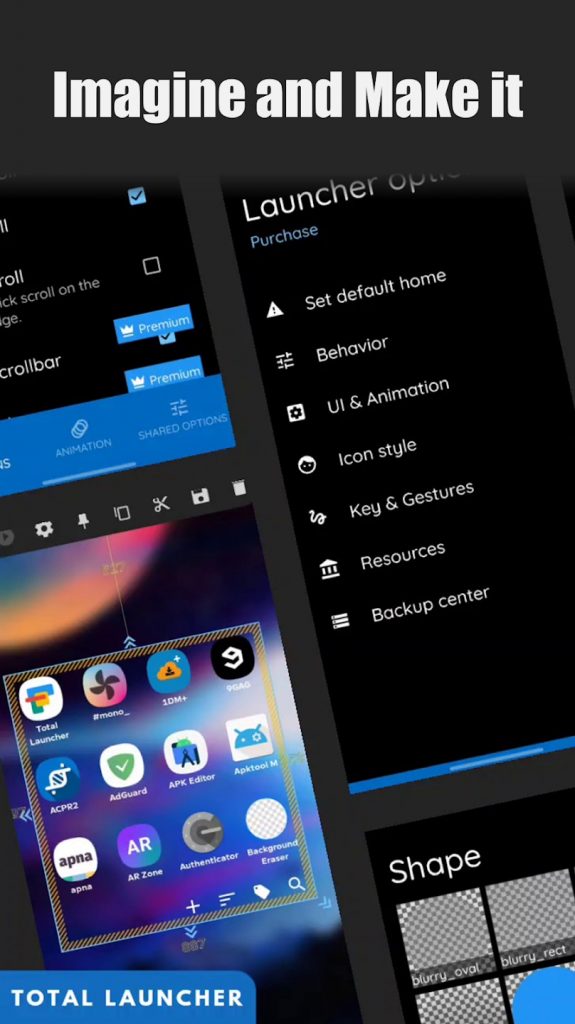 Widfeers are distinguished rich
responsive design
Infinite customization
Pre-built features
Total Launcher can serve different purposes, from simple and elegant home screens and lock screens to complex and smart home screens. It is even considered to be the most customizable launcher with support for the latest features.
It offers the ability to customize animations, icons, widgets, preferences, and much more. Advanced settings per app settings and backup center. The app is free to use, however, you can get some additional features with a premium subscription that costs $1.99 annually and $4.99 as an in-app purchase.
Must see: The best apps to automate tasks on your Android device
Action Launcher: Pixel Edition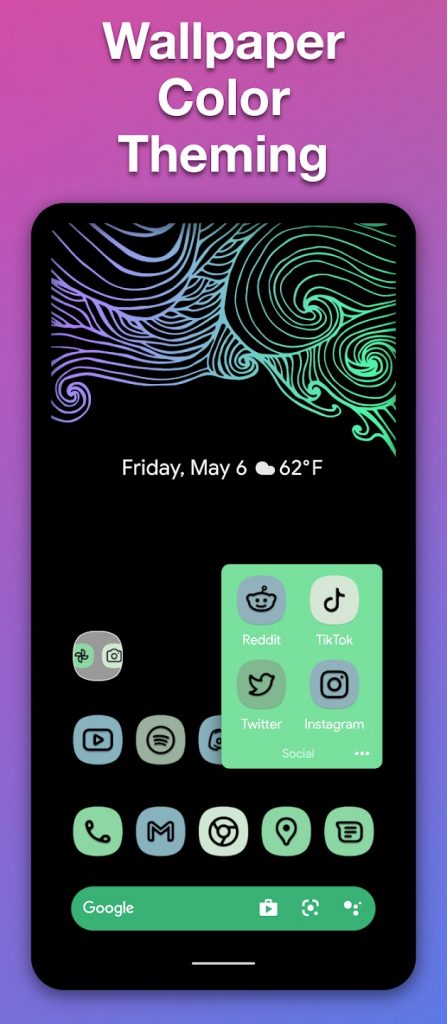 Pixel experience
gestures
Sable experience
If you are fond of Pixel UI, then Action Launcher can be your go-to launcher as it offers Vanilla Android Look along with Pixel elements like Widgets, App Drawer, etc. Users can choose between an optional widget app drawer and a pull-down app drawer for frequently used apps.
Launcher has been offering consistent experience since 2013. It's worth a try if you're looking forward to trying Pixel UI.
Must see: Best note-taking apps of the year!
Niagara Launcher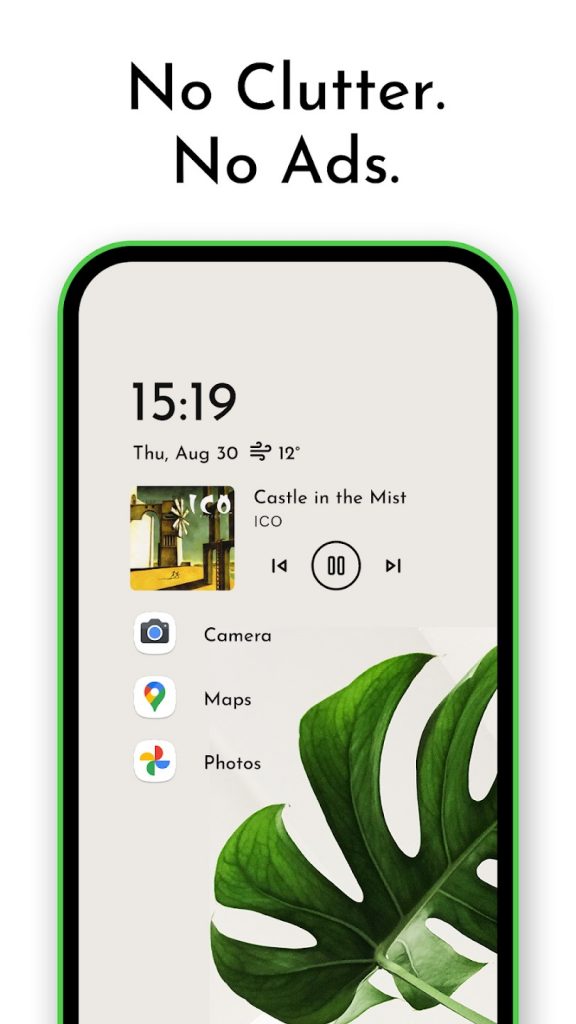 Dynamic color scheme support for Android 13
Notification control
One friendly hand
It is another simple launcher with vertical scrolling layout. The home screen only shows the selected apps and other widget data, making all the remaining clutter disappear. The ergonomics while scrolling the list of applications line by line is exactly the same. Moreover, notification management is also well managed by the launcher, allowing users to respond to each notification without opening the app.
Other features of Niagra launcher are gestures, customizable look and feel, built-in notifications, and widgets. It also supports Android's dynamic color scheme.
If you can get the Pro version, the advanced options like weather widgets, pop-up widgets, and other customization options.
Must see: Best Third-Party Night Mode Camera Apps for Android
iOS 16 launcher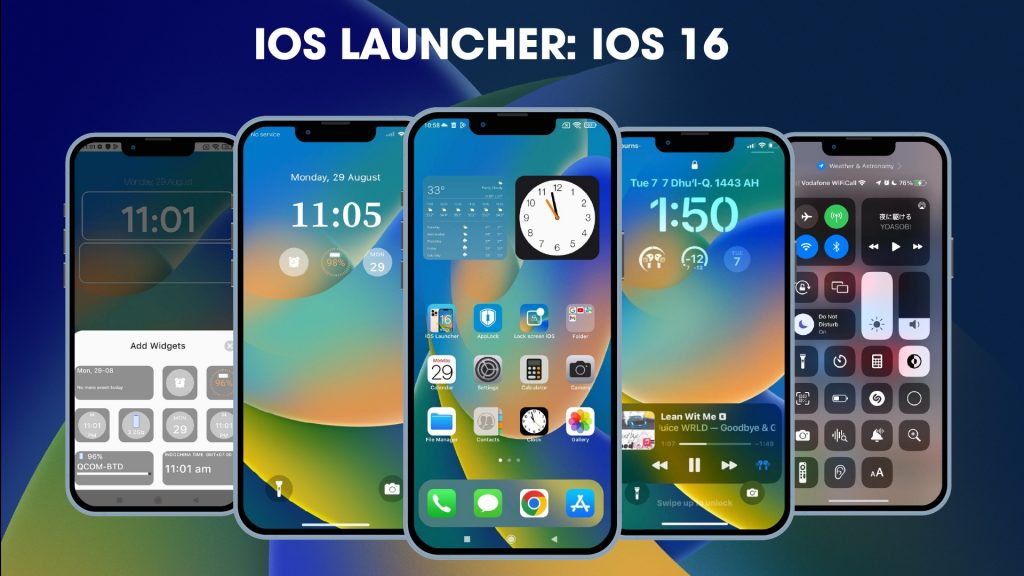 iOS 16 Look
Control Center
Lock the screen
Here is the easiest way to enjoy the iOS feel and look on any Android device. Launcher iOS 16 replicates all the design elements from iOS 16. The control, app drawer, and many other aspects of the iPhone are part of the launcher.
The Lock screen, Control Center, and Assistive Touch require additional apps to make them work. A completely new experience just by downloading the launcher is only possible on the Android ecosystem, and Launcher iOS 16 is a living example.
The app is available for free via the Play Store.
These were some of the best Android launchers that you can try on any compatible Android smartphone or tablet. The openness and ability to customize every aspect of Android is evident in this guide. Users can improve the overall experience of the device by simply installing a new launcher. Most of these launchers are available for free, however, you need to shell out some money to get additional features.
If we missed any Android launcher that you feel might be useful for others as well, let us know via comments below.