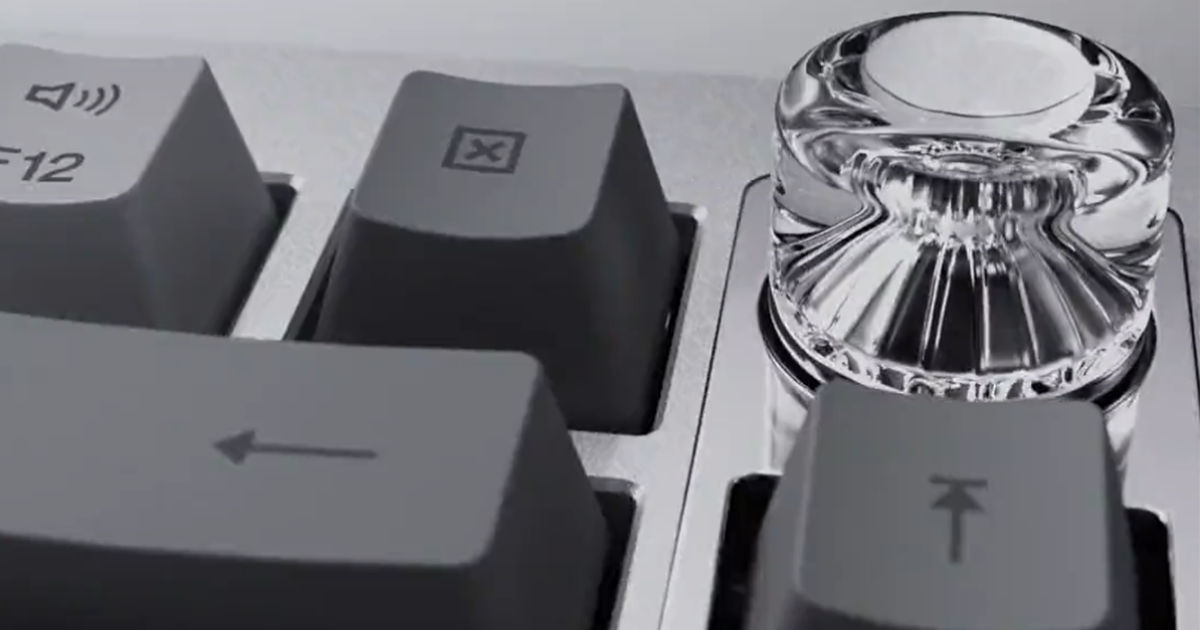 OnePlus, late last year, confirmed the release of its first keyboard. The company will partner with keyboard maker Keychron to launch the first OnePlus keyboard. At the time, OnePlus did not confirm any specific launch date. However, the launch of the first OnePlus keyboard has now been officially confirmed in a tweet.
The upcoming OnePlus Keyboard India launch event will be hosted on February 7. This means that the computer peripheral will be launched alongside the flagship smartphone from OnePlus and the Buds Pro 2 TWS earphones. Let's take a look at the OnePlus Keyboard launch timeline, leaked image, features and everything else known so far.
OnePlus Keyboard India launch schedule and features
The video in the tweet also gives us a partial look at the details of the keyboard's design. Ahead of the official launch, a live image of the keyboard has leaked. The mechanical keyboard is white in color and the upper right corner of the keyboard has a rotary knob, which can be used to adjust the volume, scroll across the screen, zoom in/out, etc.
The Enter key appears to have a red color, which would be a first for any OnePlus product. We also see the gray and white function row keys. The right corner of the keyboard contains the Page Up/Down and Delete keys below the rotary knob. This indicates that the OnePlus keyboard will not offer a full-size keyboard experience with a dedicated number pad. It will have a slide switch for power and Bluetooth as well as another switch to switch between Mac and Windows modes.
Our first mechanical keyboard, coming February 7th

– Oneplus January 23, 2023
Read also: [Exclusive] OnePlus Nord keyboard live image reveals first look, key specs leaked ahead of launch
The company confirmed some details about the upcoming keyboard. It will have a double gasket design, which ensures a precisely calibrated yet softer playback paired with a satisfying sound. The keyboard will offer customization options, including hot swappable keys and flexible open source firmware. Open source firmware such as QMK and VIA will allow real-time control without re-downloading the firmware. Users can customize the keyboard for the RBG lights or easily remap keys, thanks to open source firmware support. Users with Linux can also connect the keyboard to their machines.
Based on the previous timeline, we can expect the next OnePlus keyboard to be available for purchase in India by March 2023. There is no official word from the company on the launch or sale date yet. We will share more details about the same when they are available. In the meantime, what are your thoughts on OnePlus' upcoming PC accessory? Let us know in the comments below.