Supermarkets pollute your ears with the strongest Deet Cliff? Relive Stuff's seasonal picks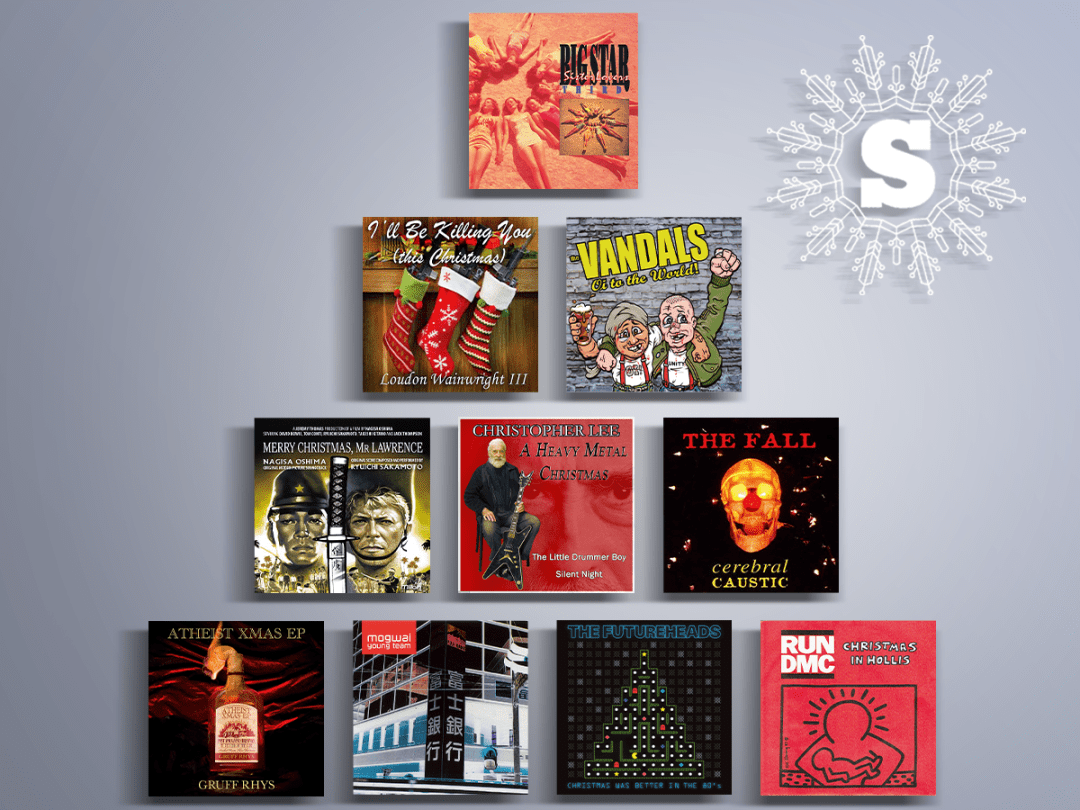 Are we really the only ones who are totally sick of Christmas music? The ruthlessly cheerful festive soundtrack featured by Wham! And Maria belongs in the trash, if you ask us — along with other popular holiday lovers like Monopoly, socks, and all things knit. So most lists of the best Christmas songs fail to capture our warped imaginations sometimes…so we went ahead and made our own.
If you're also dreading Spotify's recommendations this time of year. You are in the right place and this Christmas playlist is for you. Here are the best alternative Christmas songs as picked by Stuff Inc's team of resident Grinches (and actual music fans).
Additional words from Jack Needham
1) Blue Christmas – bright eyes
Bright Eyes has a legitimate claim to the bleakest Christmas album ever, which sees festive classics like Silent Night revisited through the lens of a freshly thrown after bottle of whiskey in rural Nebraska. Blue Christmas is arguably her most memorable song, though, and positively mainstream by the standard of this list, once honored O.C Audio recording.
2) Gun for Christmas – Spoilers
Not content with just this festive song, the Vandals are gone and they recorded an entire Christmas punk rock album (Oi To The World), which is absolutely gorgeous. Go ahead, turn up your stereo and get a little noisy around the tree—just be careful not to wander all over your presents.
3) Jesus Christ – the big star
This upbeat, uplifting ode to the big man himself would be right at home on any happy Christian rock album. Instead, it falls inappropriately in the middle of Big Star's Part III, one of the bleakest recordings ever made. One suspects that the feelings behind this may not be entirely sincere.
4) Silent Night – Christopher Lee
Filled with shredded guitars and topped with a charming baritone, this is probably the loudest version of Silent Night you've ever heard. Legendary performer Lee, who sadly passed away in June, came late to the metal scene—at 91 he became the oldest artist ever to make the Billboard singles chart with Jingle Hell.
5) Christmas after the end of the world – Graff Reese
Imagine the horrors of Fallout 3 set against the groovy tune of Super Furry Animals and you have this. "Deep in the concrete bunker, post-apocalyptic bunker / We lick our wounds to kill hunger, post-apocalyptic Christmas." More wine, pastor?
6) I'll Kill You (This Christmas) – Loudon Wainwright III
The anti-NRA protest song may not sound very shimmery, but this one's melody is irresistible. Inspired by a 2012 shooting, it's a mix of black humor ("Santa's heat this Christmas") and sleigh bells mean it hits home without annoying everyone.
7) Like Herod – Mogwai
Admittedly, the Yuletide elements of Like Herod begin and end with the title, but the poor chapter is always overlooked in the hymns. You thought infanticide was somehow anti-celebration. But here he takes a look at the classic OH SO LOUD Mogwai track that's cool, cool, and serene.
8) Christmas Was Better in the '80s – Pioneers of the Future
Before the Futureheads became a cappella and slipped into obscurity, they donned their skinny ties and pulled off this blast of post-punk nostalgia—sure to spark an argument with your uncle about whether their cover of Hounds Of Love is any better than the original.
9) Hollis' Christmas – Run-DMC
When Run-DMC was asked to record a Christmas track for a Special Olympics album in 1987, they initially refused, believing it would destroy their street cred in one fell swoop. Instead, Clarence Carter's funky Back Door Santa sampler gave us an unusual seasonal classic.
10) Hearken herald angels sing – falling
Mark E Smith might be the indie answer to Ebenezer Scrooge, but when it comes to Christmas, he's a pretty sweet guy. The Fall have recorded many celebratory songs over the past 40 years, including a ripped song for Jingle Bell Rock and this, a fun gem with falsetto backing vocals.
11) Happy Birthday, Mr. Lawrence – Ryuichi Sakamoto
Don't bother listening to any of the great videos he's made since then, but Sakamoto's original theme to the deeply dystopian 1983 film has a charming charm to it. The film stars David Bowie as a prisoner of war who is somewhat rebellious, and Sakamoto himself as a camp commander with issues.
12) Everything is going to be great this Christmas – Eels
Not all alternative Christmas songs are dark-hearted or wrapped in ironic lore. Mark 'E' Everett proves there's still a place for power chord optimism with this fine piece of zing. Most importantly, it includes the lyric "Baby Jesus, born to rock".
13) The Spruce – Aidan Moffat
Want to find the best alternative Christmas songs? How about the inner monologue of a Christmas tree taken from the woods and chopped into January firewood? Trust black flag singer Aidan Moffat to come up with one of the most terrifying Christmas songs ever. Taken from the album Ghost stories for Christmaswhich in itself is a wonderful album of drone Christmas carols, Fir tree It tells the story of a humble Christmas tree that makes its way into a loving home. Is she happy? no. Will it be joyful? Also no. Will you never look at a Christmas tree the same way again? yes.
BONUS) How to write your own Christmas song!
Everyone knows the building blocks of the classic Christmas song: mistletoe, chestnuts, and zombie reindeer. But how do you craft these familiar staples into original lines? The lyrics generator will do the heavy lifting for you.
Once you have your melodic tree trunk in place, it's time to add vocal ornaments. Freesound has hundreds of royalty-free sound effects, from sleigh bells to "Santa falling down a chimney." Add them to your Garageband loop library.
No more need to grab your epic hair and gems in separate applications. Hum (£1.49 / iOS) lets you add notes and lyrics to your audio recordings, and filter your creations by key and tuning.