It seems that the Chinese giant is preparing to enter another technological field. You're likely all familiar with Xiaomi for their smartphones, and some may be familiar with their laptop portfolio, but now it looks like at least a couple of Windows PCs are on their way.
The two designs were apparently among the items slated to be unveiled at Xiaomi's December 1 event. An event that has now been postponed due to the death of Jiang Zemin – former General Secretary of the Communist Party of China. While we wait for a new date to be set, it looks like two PC builds are still up for picking people up a little early.
Let's start with the more obscure of the two. The Xiaomi Host Mini PC looks like a Small Form Factor (SFF) design shown in a stripped-down case. This means that the system pictured has a 100W XM22AL5X PSU installed and nothing else. We suspect Xiaomi will sell it as a barebones kit, so the rest of the hardware in the box hasn't been announced yet.







Xiaomi Host Mini PC
What we can glean from the images includes support for what are likely low-profile, half-height, and dual-slot dedicated GPUs on this Mini-ITX motherboard. We're not quite sure how a dedicated GPU will work in tandem with the 100W power supply, but it's probably not the final or only unit available in the configuration. The case also has a dedicated panel on the back with the windows key and "M" key combination pictured on it. Maybe Xiaomi is planning to bypass the key combination in Windows, which usually minimizes all windows and do something custom with them? The other interesting thing is the mechanical switch that is mounted on the back of the Host Mini PC. We're not sure what else it does, but the leaked Weibo photos include an accessory bundle that features a keycap for said button, so it's likely functional.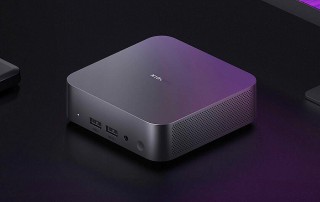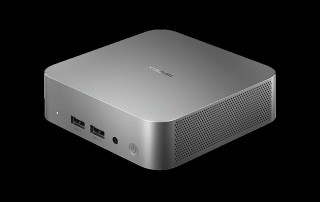 xiaomi mini computer
We pass to the other system, which we know more about. It is a mini computer in the form of a Mac Mini with an Intel NUC. Apparently, it will run the MD Ryzen 7 6800H APU – 45W chip with Radeon 680M RDNA2 iGPU, 16GB of memory and 512GB SSD. It is rumored to be priced 3999 CNY or nearby $570.
Source (in Chinese) | via 1 | via 2