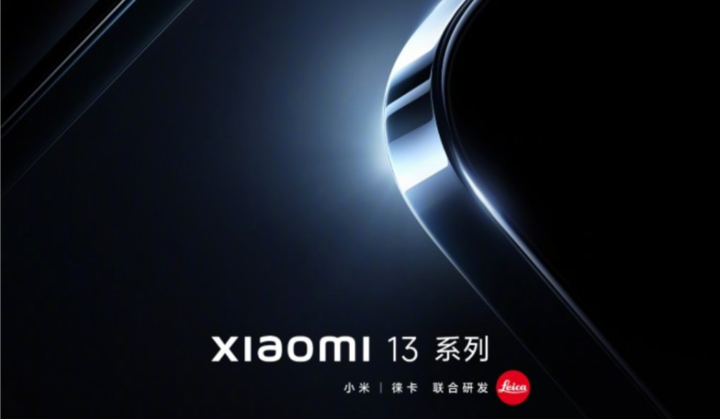 XiaomiThe next best of its kind smartphone series, and Xiaomi 13It was confirmed to debut in China on December 1st. Now, the company has revealed some key specifications of the upcoming lineup, giving a sneak peek at what we can expect.
Xiaomi 13 series will come with QualcommLatest and greatest Snapdragon 8 Gen 2 chipset, the company confirmed. Xiaomi says that the Snapdragon 8 Gen 2 chipset delivers a 37 percent increase in multi-core operations and a 42 percent increase in single-core performance compared to the Apple A16 Bionic chip.
Xiaomi 13 series: a high-end model that runs on the most powerful Android processor
Xiaomi 13 series will be the second smartphone series to come with Snapdragon 8 Gen 2. Earlier in November, Vivo announced X90 Pro+ with Snapdragon 8 Gen 2 chipset.
It is likely that the "Pro" model of the series will come with Snapdragon 8 Gen 2. The vanilla variant could come with Mediatek Dimensity 9200+ chipset.
The company also adds that the performance of its upcoming flagship phone, Xiaomi 13, is comparable to that of gaming phones. Despite a compact form factor, temperature and gaming performance will be maintained, the company says.
Xiaomi CEO Lei Jun shared the benchmark charts of the Xiaomi 13 series and iPhone 14 series, comparing the battery life of the two smartphones. According to the company's DOU battery life test, the Xiaomi 13 lasted 1.37 times longer than the iPhone 14 Pro Max.
Snapdragon 8 Gen 2 will be paired with LPDDR5X RAM and UFS 4.0 internal storage.
The new LPDDR5X standard comes as an incremental upgrade over LPDDR5, increasing data rates by 33% to 8533Mbps. Meanwhile, UFS 4.0 delivers up to 3.5GB/s read speed, double that of UFS 3.1.
The Xiaomi 13, the vanilla model of the series, will have a flat OLED panel with 1.61mm thick bezels on the top and sides, while the bottom will measure 1.81mm thick. Moreover, all Xiaomi 13 series models will come with an IP68 waterproof rating.
More than just phones
Xiaomi will also announce a host of other products, including the Watch S2 and Buds 4 headphones. The company will also unveil MIUI 14 along with the Xiaomi 13 series.
Xiaomi Watch S2 is the successor to the Watch S1, while the Buds 4 is the successor to the Buds 3 that were launched last year.
The company will also launch its first ever desktop computer, along with a WiFi router and projector.
FacebookTwitterlinkedin
---