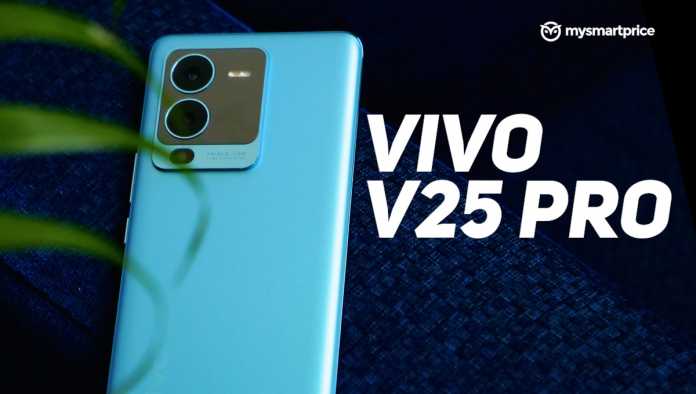 V25 Pro is Vivo's latest smartphone in the company's V-series smartphone series in India. There aren't a lot of smartphones these days that offer curved screens — it's something that's reserved for high-end smartphones. Some people find it cliche, some love it, but no matter who you are, a glimpse of a curved screen out into the wild captures your imagination.
Starting at Rs 35,999, the Vivo V25 Pro is a smartphone that appears to fill this void in the market with a 6.5-inch curved display, taken directly from the Vivo X70 Pro. While that's what we think is its main selling point, Vivo seems to be pushing its smartphone imaging chipset fairly seriously. The phone has "Professional Photography" printed all over its frame.
Although this seems like a breath of fresh air, this segment is full of smartphones with some unique USPs. For example, we have the Nothing Phone (1) with flashy LED lights, the Realme GT Neo 3 that's all about speed, the OnePlus 10R with a clean UI and the iQOO 9 SE focused solely on gaming. It's clearly a well-formed market. But can Vivo's latest offering be so unique that it surprises everyone without focusing too much on performance? Let's find out in our review of the Vivo V25 Pro.
Vivo V25 Pro review: color-changing design
At first glance, the Vivo V25 Pro looks like a phone worth way more than its asking price simply because of its curved edges front and back. Plus, its feel in the hand is excellent — it's lightweight, slim, and most importantly, its aspect ratio is just right for typing. A few years ago it would have been a big phone, but now it seems to be the perfect size.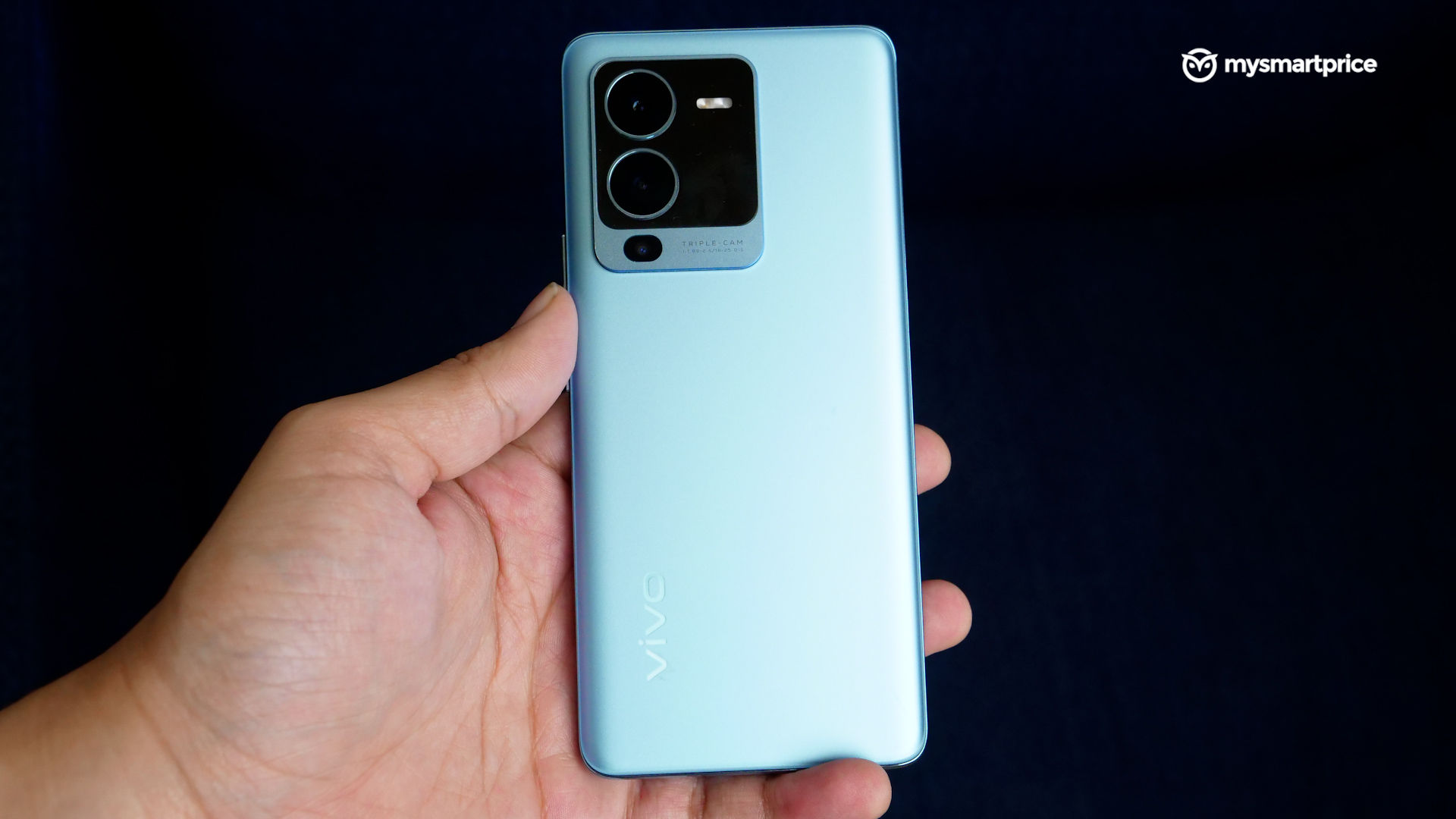 The back is velvety textured glass but with a twist. The Sailing Blue variant sparkles under the light, but it also has color-changing capabilities that are equal parts cool and intimidating.
In short, exposing it to sunlight causes it to darken slightly, which is nice to look at when the entire back of the phone is evenly exposed.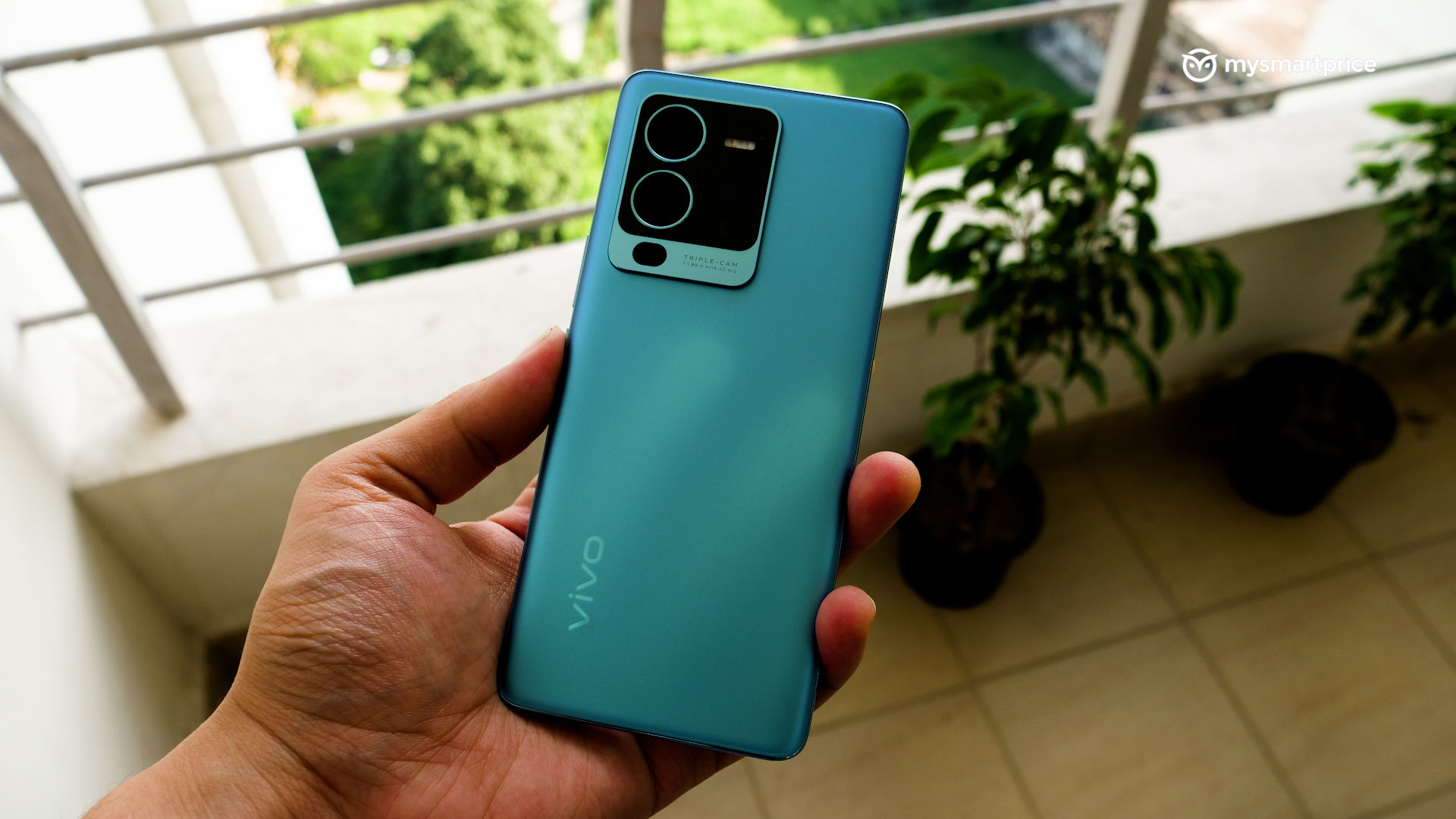 But, suppose you are shooting with the phone in the sun. Your fingers will leave a pale spot on the back because this part wasn't exposed. It's like the sun popping up wrong, which is a little unsettling at first, but funny later because it's almost like you slapped your phone really hard. If you are not a fan of variable colors, try the Pure Black option.
Coming back to the buttons and the position of the grille, the lower part hosts a USB Type-C port, hybrid SIM slot, speaker grille, and microphone hole, while the upper part of the phone only has a microphone hole and "professional photography" printed in large letters. The left side is devoid of any buttons, while the right side contains the volume rocker and power button.
The physical buttons are a little too minimal for our tastes and might cause you to worry if you don't intend to use the phone without a case. The tactile feedback of the buttons isn't the best, but it's not the worst either.
The back of the phone has a rectangular bump to accommodate the cameras. It doesn't make any funny faces and has three vertically aligned cameras. It also doesn't stick out too much and doesn't shift the balance of the phone upwards, which is nice.
Despite the unusual color-changing background, we quite liked the Vivo V25 Pro's overall design. It's simple, elegant, and most importantly, very nice to hold.
Vivo V25 Pro review: The curved displays are still great
The Vivo V25 Pro's 6.56-inch pOLED curved display is our favorite thing about it. It's a 120Hz, HDR10+ certified panel with Full HD+ resolution. Although it lacks the quality of an LTPO, it does have a sampling rate of 300Hz, and does the job well. It's so much fun scrolling through your social media feed and watching videos on it. Moreover, we did not notice any stuttering while we were interacting with the device.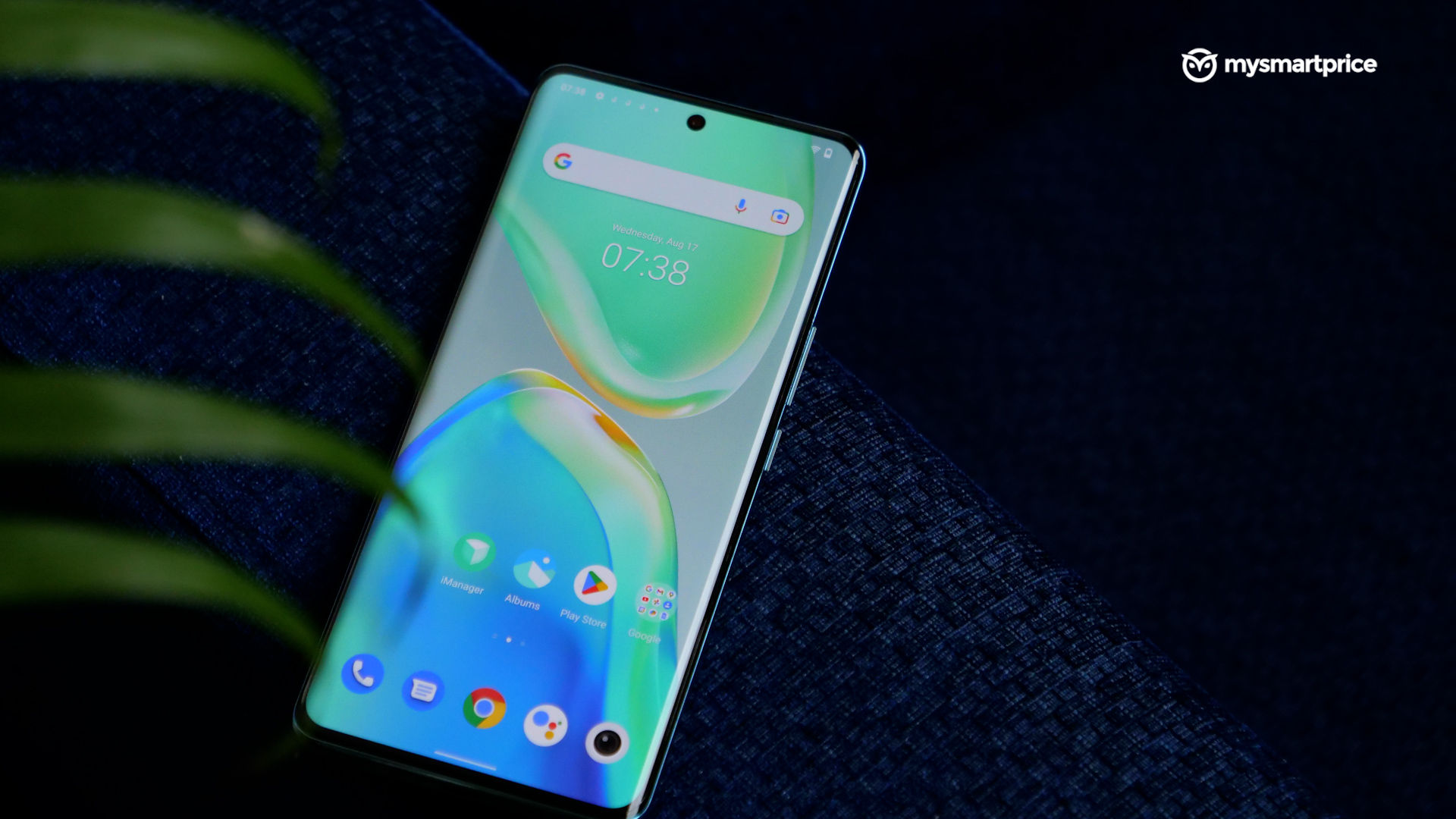 It doesn't claim any fancy wide coverage, nor does it have Dolby Vision certification, but it's clear, saturated, vibrant, and responsive—things that non-enthusiast customers will love. It also has decent viewing angles and good sunlight readability. The screen does a good job of rejecting accidental screen taps, which is common with curved screens.
It comes with an in-display fingerprint scanner that does its job well. We can unlock the phone nine times out of ten while we are using it.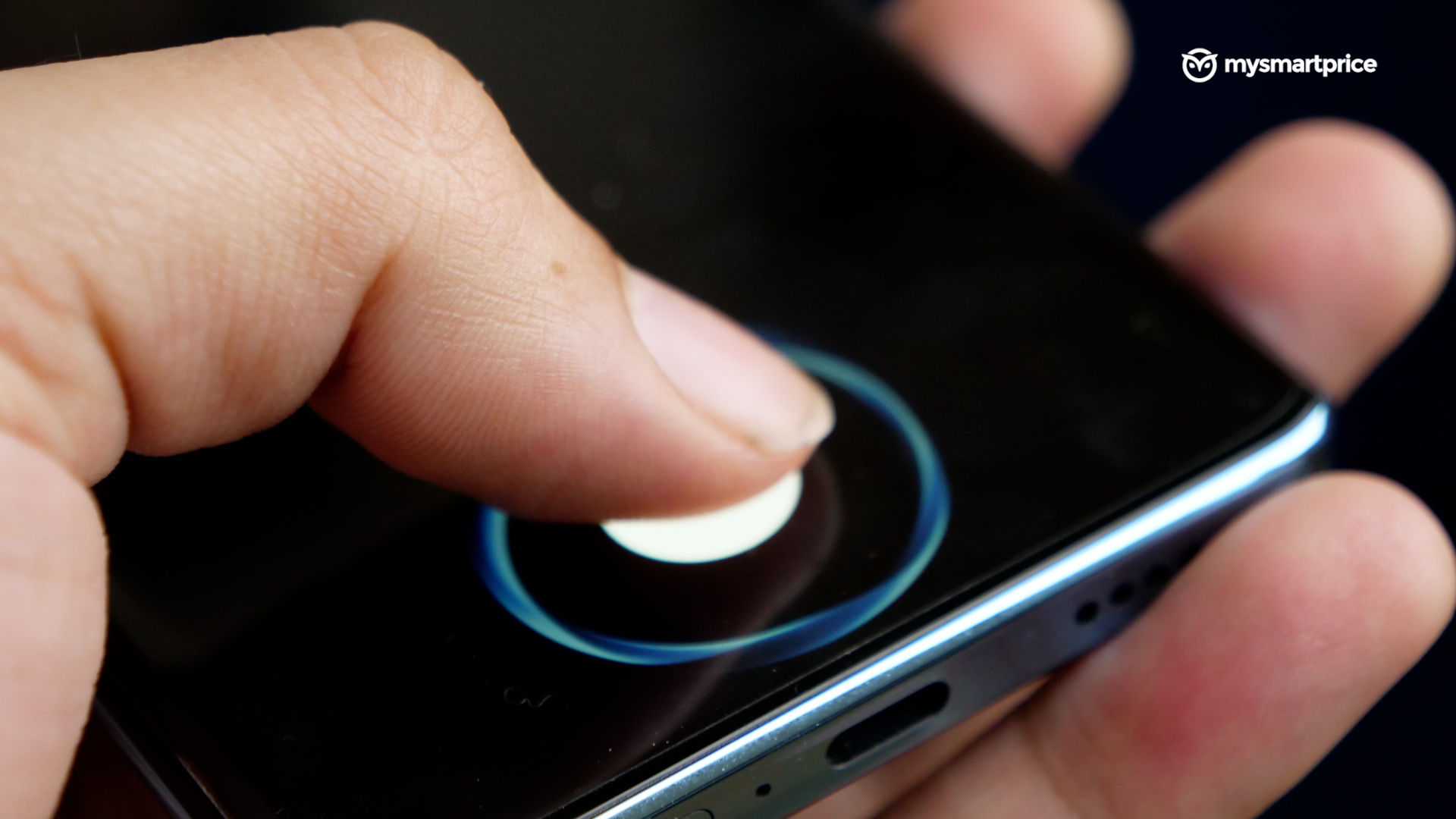 The curved display is accompanied by a single bottom-firing speaker that leaves a lot to be desired. Its placement makes it prone to getting in the way of your palm, and no other soundbar supports it. As a result, playing games and watching movies or TV shows while holding the phone can be a bit annoying. The speaker is quite loud and doesn't crackle at high volumes, but we wish it had a little more depth.
The touches here are pretty generic, so don't expect something as subtle as Nothing Phone's (1) vibration motor.
Vivo V25 Pro review: enough performance for normal use
Powering the V25 Pro is a MediaTek Dimensity 1300 SoC paired with up to 12GB of RAM and 256GB of internal storage, 8GB of which can be allocated as virtual RAM if desired. There is no mention of a proprietary cooling system or any enhanced gaming capabilities, so this is for us humans here, not hardcore gamers.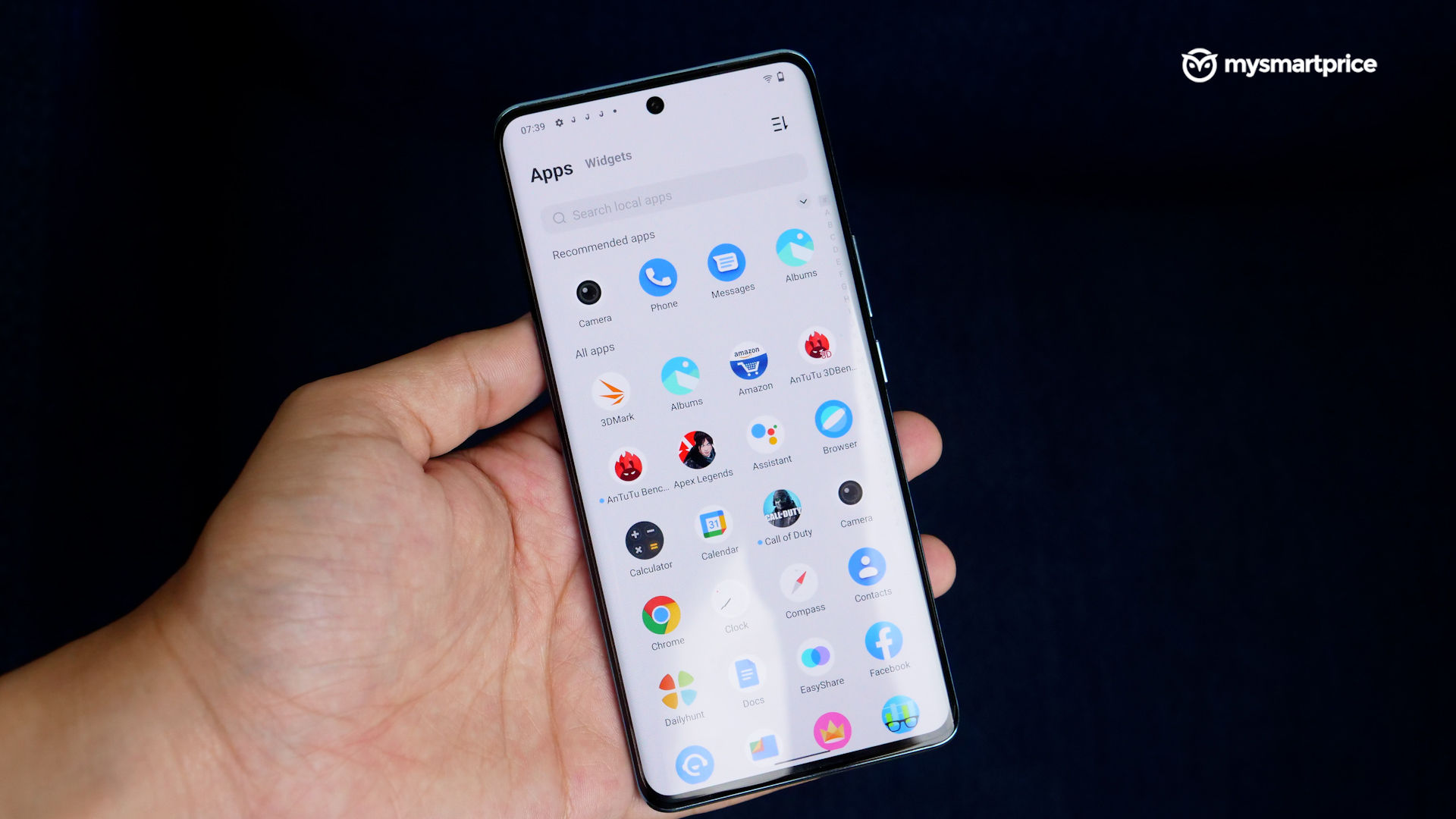 Running the device is Vivo's FunTouch OS 12 running on top of Android 12. You get the July 2022 security update out of the box, which is good enough. Lots of bloat here, some can be uninstalled, the rest can be disabled. You will also be bombarded with a lot of unwanted notifications so you will have to take the time to turn them off. We've seen it previously on the Neo 6, so it's no surprise.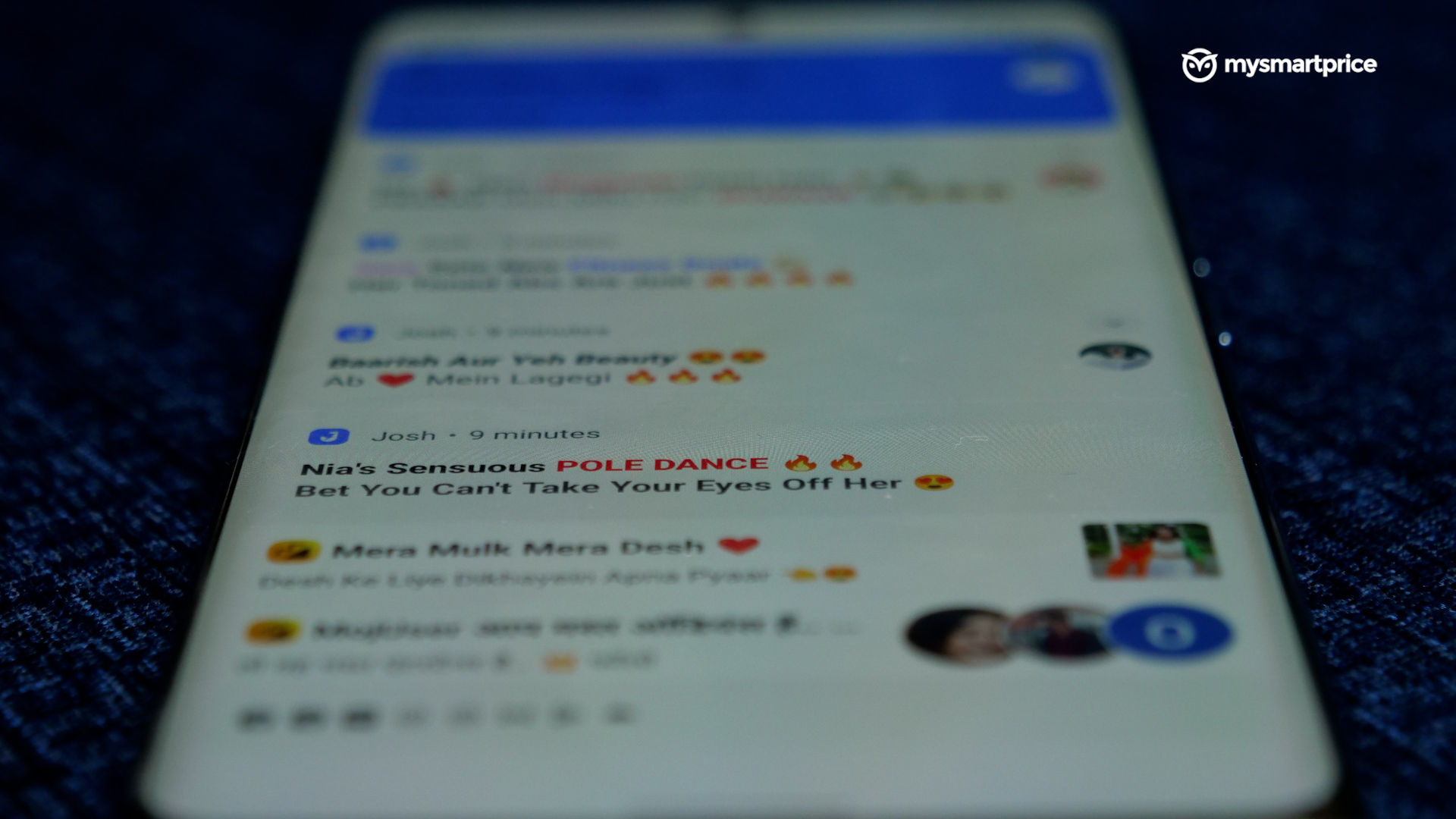 Otherwise, the UI experience is mostly smooth for light, everyday use with scope for a plethora of customization, from themes to fonts to app icons. It starts to freak out a bit with a little heavy lifting. Transitions and scrolling turned out to be a bit choppy when the PiP's Google Maps, YouTube Premium, and Instagram navigation were turned on simultaneously on the V25 Pro. Since it was overcast, we couldn't simulate a proper navigation experience on the phone, but it didn't heat up as much as we expected.
Since it has a Dimensity 1300 SoC, our gaming experience was almost identical to that of the Oppo Reno 8 5G. Apex Legends ran without stuttering in HD graphics and high frame rate. It can also produce high graphics at maximum frame rate settings in Call of Duty: Mobile. Of course, there isn't much of a performance bump here in terms of gaming compared to the iQOO Neo 6, but it gets the job done.
The half-hour Apex Legends session with the default settings was fairly smooth for the casual gamer and didn't result in the backboard heating up like crazy. Phone returned to normal temperature within 2 minutes of closing the game.
Network reception and WiFi speeds are what you'd expect, but the GPS signal sometimes fails to lock the phone properly. It may have been an isolated incident on our devices, but it did happen.
In terms of benchmarks, it performs slightly better than the Nord 2T and Reno 8 5G — it scored an aggregate score of 694,162 on AnTuTu v9. On GeekBench 5, it managed 939 and 2,521 single and multicore results, respectively.
Vivo V25 Pro review: The bold claim of 'professional photography'
One of the V25 Pro's most notable features, at least judging by its online campaign, is its camera and night photography chops, specifically. On paper, it has a 64MP primary camera, an 8MP ultra-wide, and a 2MP ultrawide. But then, Vivo says it has hybrid image stabilization for smooth low-light videos and a luminous bokeh for some interesting shots at night. We tested it, and here's what we found out.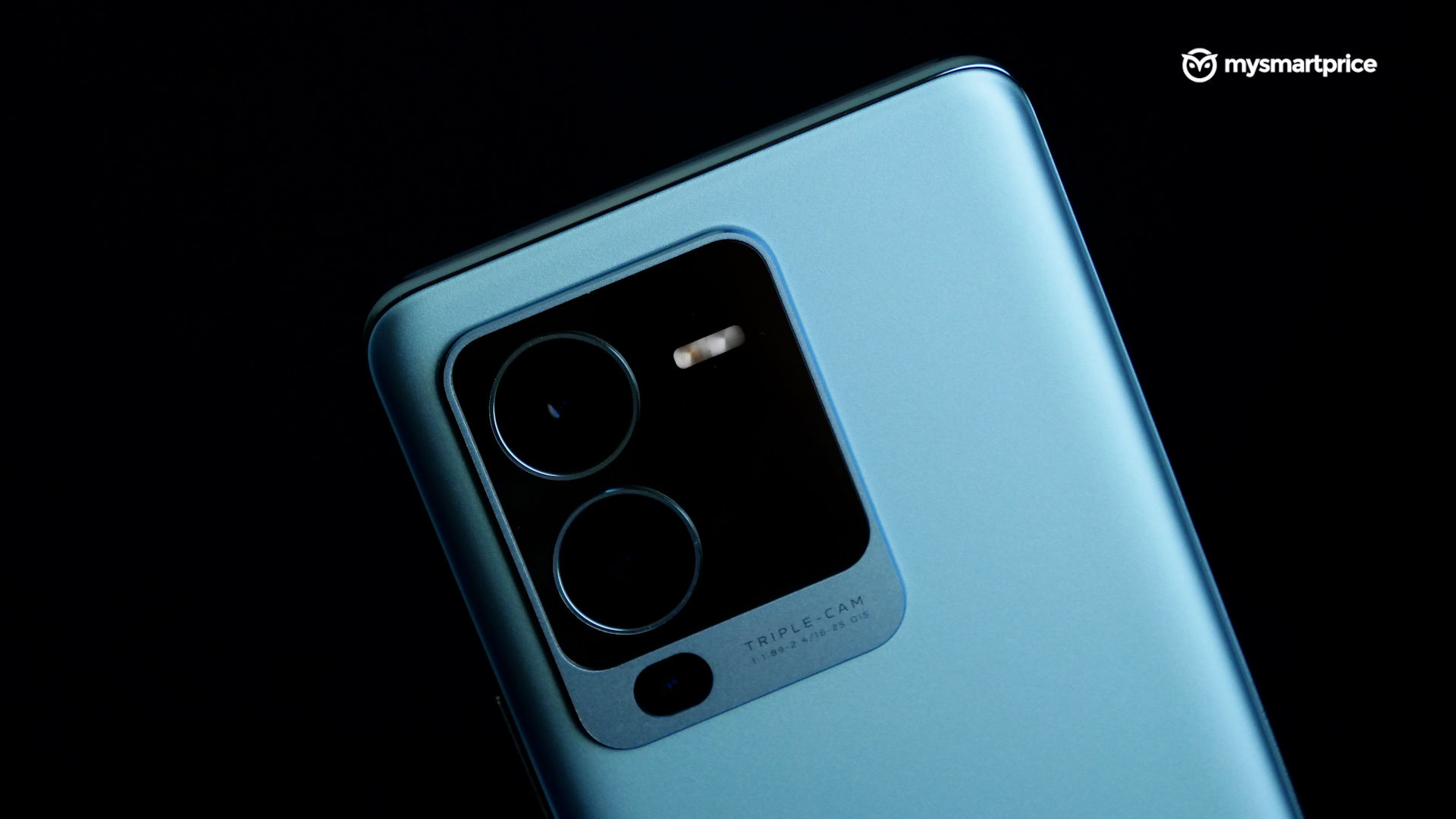 In low light situations, the processing algorithm tends to smooth images to reduce noise. Still, some grain is visible, so the photos don't look as clear. The primary camera takes better photos at night than the ultra-wide camera, thanks to OIS.
The ultrawide camera does this weird thing of making things around the corners purple in low-light shots. This is evident, especially in things that originally had a reddish tone. The lower resolution sensor also takes softer photos at night.
The night photo claims are somewhat true because the overall exposure for the photos is good. But then, the camera also works at a slow shutter speed, so despite the OIS, the subject is still a little blurred. You can also change the bokeh effect after clicking the image, and we found the bokeh glow a bit tacky.
The camera also tends to make people's skin tones brighter even when the beauty filters are disabled. As a result, the themes seem a bit unrealistic at times.
In daylight, the camera takes beautiful, detailed photos. HDR is also well implemented in both the rear and selfie cameras. We also noticed a certain level of consistency in the color tuning of the ultrawide and primary cameras when clicking pictures in the daytime.
We weren't very impressed with the macro camera, mainly because the primary camera can take better quality macro shots both day and night.
Selfies taken with the 32MP front camera were clear. Unfortunately, the sensor was sometimes confused in setting the correct color balance, but the shots looked good nonetheless.
In terms of video, the phone can shoot optically stabilized videos of up to 4K video at 60fps. However, Hybrid stabilization Ultra Steady videos are capped at 1080p at 60fps, but Stabilized Super Night videos can only be shot at 1080p at 30fps. Also, HDR mode and "Super Night" cannot be used at the same time.
Super Night videos were bright, but the camera refused to focus properly in the mode when switching between objects. Also, videos felt a little jittery when panning or tilting the camera. Note that using stabilization in video also eats up your field of view so you end up with a cropped frame.
Vivo V25 Pro review: All-day battery life on an hour charge
Vivo V25 Pro packs a 4,830mAh battery that can be charged using the included 66W flash charger. This looks a little lower than the competition, but because the Dimensity 1300 is a fairly efficient SoC, it sips on energy rather than gulping it down. We managed to squeeze out the equivalent of seven and a half hours of screen on time during our use, and in a real-world scenario, it could last a full day without charging. It also has a good standby time, and only loses a percentage of its battery overnight when it's not being used. Of course, our usage was fairly intense, so your mileage may vary.
It can go from 0 to 60% quickly in about 25 minutes, but it starts to slow down after that, taking about 1 hour and 10 minutes to fully charge. We would have liked to see 80W charging at this price point.
Vivo V25 Pro review: The verdict
The uniqueness of the Vivo V25 Pro lies in its display and design, and there is nothing wrong with that. Customers who buy a smartphone from an offline retail store prefer the in-hand feel more than the specifications, and this may be the area where the V25 Pro may break in. In terms of specs and photography chops, it's pretty much the same as the lower-priced Oppo Reno 8 5G, without the fancy air gestures. The bloatware is a flaw, and claims of night photography are hit and miss, but if you spend your time chatting to people, there aren't many smartphones this price that offer this kind of in-hand experience with good touch response.
If you're a gamer, you can consider the Realme GT Neo 3, iQOO 9 SE, or OnePlus 10R, but if you want to wake up with a smile on your face first thing in the morning after flipping your phone over, go for the Vivo V25 Pro, though the competition is evolving. This year, it seems a bit overdone.
Vivo V25 Pro
35999 SR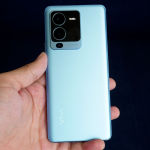 what is good?
curved screen
Unique color scheme
Decent battery life
feel at hand
What is bad?
There is not enough space in the performance
Tons of bloatware
Thanks for reading to the end of this article. For more exclusive and useful technical content, like our Facebook page