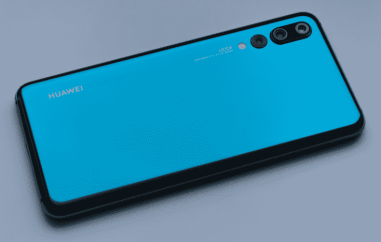 'Unacceptable national security risk': US telecoms regulator FCC sees Huawei and ZTE espionage risk. Logical step: From now on, the US government will ban the sale and import of Huawei devices. Thus, Joe Biden is following the line of his predecessor, Trump. Other Chinese manufacturers have also been affected. However, the scale isn't really unexpected.
"Today the FCC is taking an unprecedented step to protect our networks and advance America's national security," FCC Commissioner Brandon Carr wrote on Twitter. As a result of this request, no new devices from Huawei and ZTE will be approved. It is the first time in FCC history that approval of new devices has been blocked due to security concerns.
Existing approvals may also be withdrawn to China in the future. Carr calls it a "Huawei vulnerability" that will now be closed. The US has repeatedly accused Huawei of having close ties to Chinese authorities and warned of espionage and sabotage. The company rejects the accusations.
The decision was not a surprise. US President Joe Biden closed last year excluding Huawei and ZTE network technology from the US market by law, continuing his Republican predecessor Donald Trump's policy of economic teasing with China. The law had wide support from both parties at the time.
The FCC now had to vote on the corresponding order within a year for it to be implemented. Discussions about excluding Huawei and ZTE have already taken place in Europe as well as in the United States to expand 5G.
In addition to Huawei and ZTE, the order also affects devices from Hytera Communications, as well as Hangzhou Hikvision Digital Technology and Dahua Technology. "Also, new devices from Dahua, Hikvision, or Hytera can only be approved if they assure the FCC that their devices will not be used for public safety, government facility security, or any other related purposes," Carr wrote on Twitter, following the FCC official. with national security." ranking. Huawei and ZTE have been hit hard by the US sanctions. More recently, in October, there were US lawsuits against 13 Chinese people related to Huawei's confidential papers, among other things.
Full photo shoot