Google continues to improve the experience with the default messaging app on Android, Google Messages. After a failed #GetTheMessage campaign highlighting Apple's lack of RCS support and a new app icon update, Google Messages is now testing the ability to reply to a message with any emoji. Previously, reactions were limited to just seven emojis. This news comes from 9to5Google Having previously confirmed the feature by enabling it in a previous build.
Now when you tap and hold on an incoming message on the Google Messages app, you can reply with any emoji you want. A new emoticon in the emoji picker shows the option to add a new emoticon that is not listed.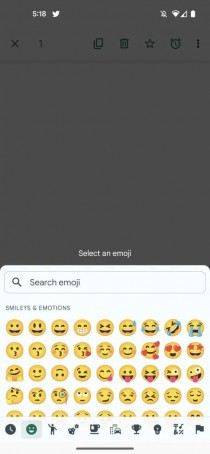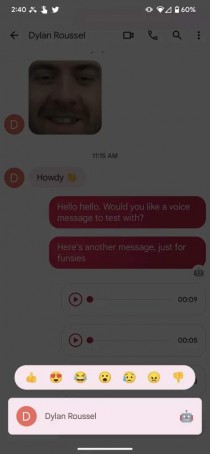 Source: 9to5Google
You can tap the emoji in the corner of the message that reacted and get a closer view of that emoji next to the name of the recipient with whom it reacted. If viewing reactions from a group message, all the names and emoji they interacted with will appear in a pop-up prompt.
Currently, the feature is only available from the latest Google Messages beta. We can confirm that the change is reflected on our Google Pixel 7 Pro, so the update may be rolled out in stages.
source