Marian Slavov
Thanks for staying with us!
That's it guys! The Vivo X90 series is official and we have another 1-inch camera phone to battle the big players and change the status quo. Thanks for staying with us and thanks for all the comments below. We sincerely hope these devices make their global debut at some point, so we can go head-to-head with other camera heroes.
Marian Slavov
Price and availability
It's pricing time and not surprisingly – we're getting CNY. The vanilla Vivo X90 comes in three memory flavors — 8/128GB, 8/256GB, and 12/256GB, and is priced at 3,699 ($520), 3,999 ($560), and 4,499 ($630) respectively. The top-of-the-line Vivo X90 Pro comes in three variants — 8/256GB, 12/256GB, and 12/512GB — at 4,999 yuan, 5,499 yuan and 5,999 yuan ($700 / $770 / $840). Finally, the flagship Vivo X90 Pro+ is available in 12/256GB or 12/512GB memory configuration for CNY6,499 or CNY6,999 ($910 / AU$980). Unfortunately, all of the devices are only for China, at least for now.
Marian Slavov
Vivo TWS Air and Vivo Pad
Wrapping up the event, Vivo announced two additional products — the Vivo TWS Air noise-canceling wireless earbuds, with bells and whistles like 48 and 49dB noise cancellation (on the vanilla and Pro models respectively), 360-degree sound, 40 hours of battery life, and time 55 ms response. The Vivo Pad tablet will likely never make it out of China, but it's still part of the portfolio and offering today.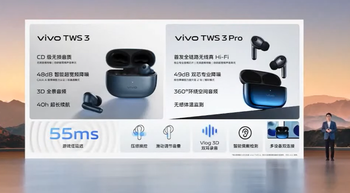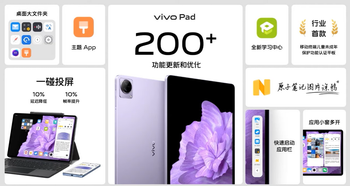 Marian Slavov
A quick look at the specifications of the Vivo X90 Pro +
There are other differences between the vanilla X90 and the Pro+ model — the latter sports IP68 water and dust resistance, as well as the side stereo speakers. The battery capacity is 4,800mAh but fast charging here is limited to 80W wired and 50W wireless. There is also a larger heatsink to dissipate heat from the 4nm MediaTek Dimensity 9200 SoC. There are two color options – black and red.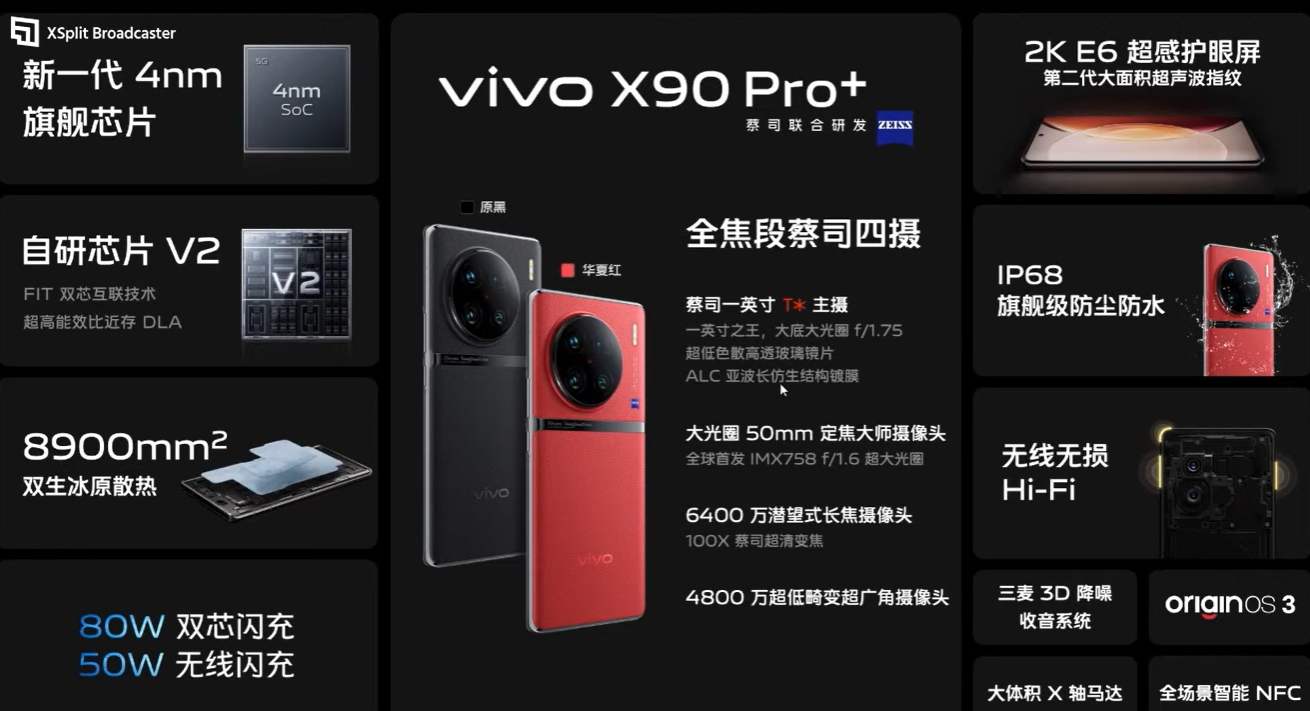 Vivo X90 Pro + specifications
Marian Slavov
The 2K display is much brighter on the Vivo X90 Pro+
The vanilla Vivo X90's already impressive display has been upgraded – the 2K panel has a 120Hz refresh rate but this is an LTPO 4.0 panel which means it will be able to go from 1Hz to 120Hz. Brightness is also impressive – 1800 nits but it should be noted that this is peak brightness for a very small part of the screen. Nevertheless, it is impressive.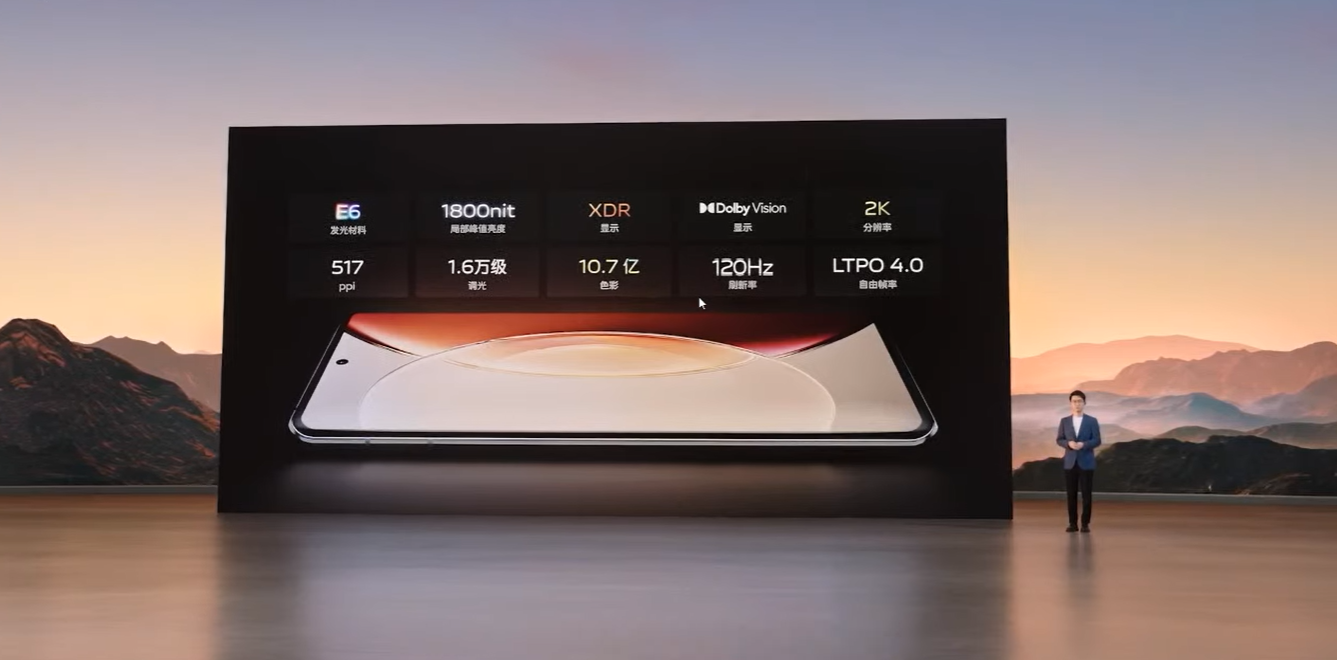 Marian Slavov
Sony IMX989 1 inch sensor appears!
Here is the 1-inch 3.2-micron IMX989 sensor that Sony made specifically for smartphones. It sits below an f/1.75 lens with optical image stabilization, and on paper, it should deliver some stunning photos. The second camera is an ultrawide lens with a 114-degree field of view – it uses a Sony IMX598 sensor. There are two telephoto cameras – one aims to offer a 50mm focal length equivalent for portrait shots and uses another Sony-branded sensor – an IMX758 under a lens with an f/1.6 for great bokeh shots, and the other is a nameless periscope lens with a 90-equivalent mm and the ability to reach up to 100x zoom (with digital magic, of course). Check out the gallery below:
Marian Slavov
We're not done yet – Vivo X90 Pro + is here!
It turns out that Vivo was saving the best for the latter part of the event. For all of you disappointed by the lack of a 1-inch camera sensor, periscope zoom, and other camera goodies – it was the vanilla X90 we've been talking about up until this point. Enter the real pioneer!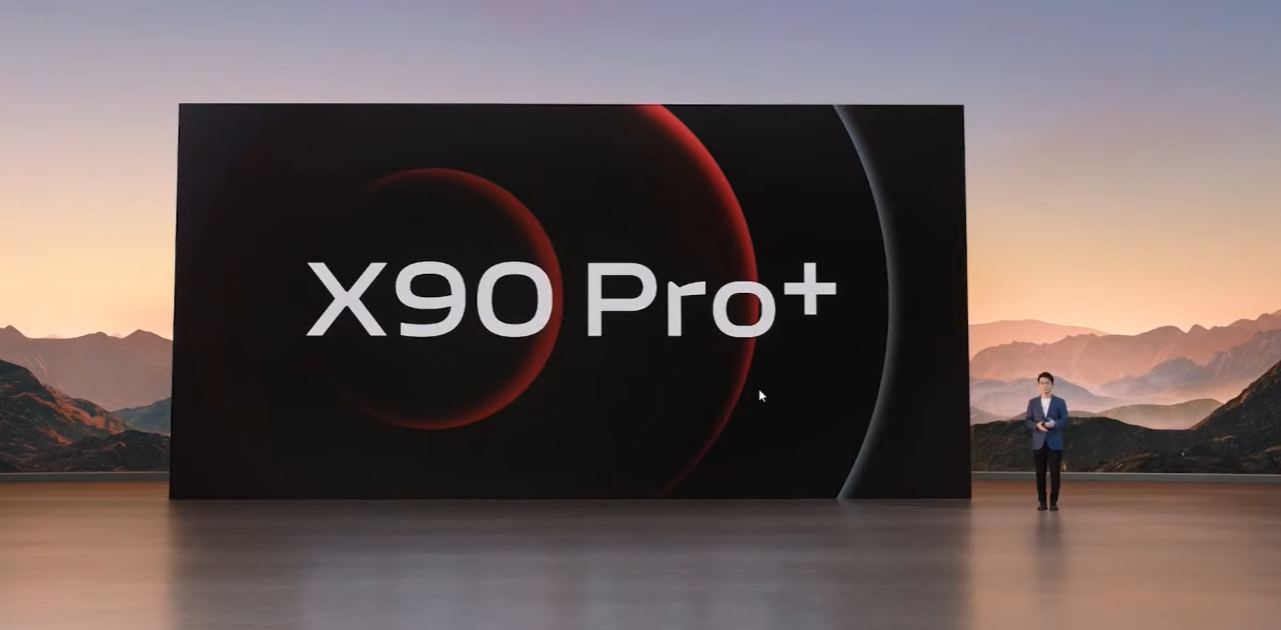 Marian Slavov
120W fast charging
Vivo X90 comes with 120W wired fast charging – capable of charging the 4810mAh dual battery from 0 to 50% in 8 minutes. Here are all the specifications at a glance: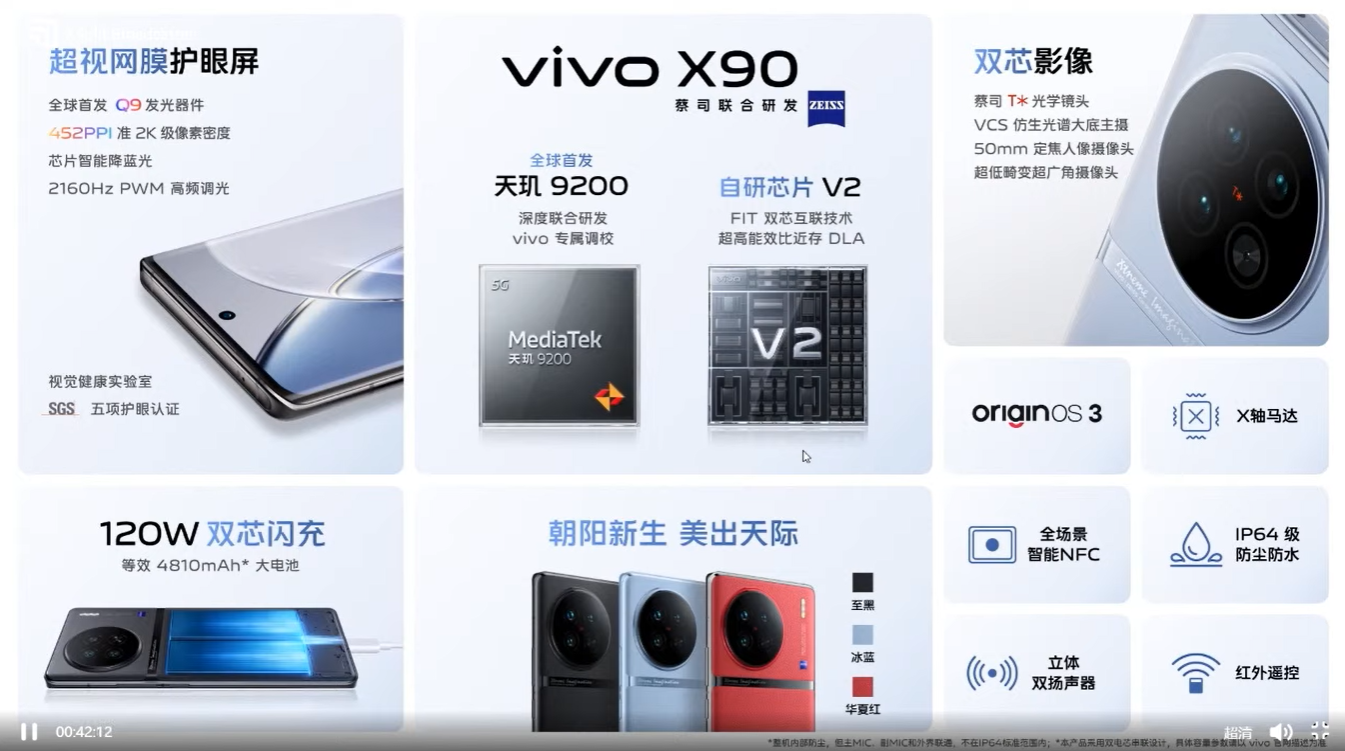 Marian Slavov
1300 nits screen with 120 Hz
Vivo X90 display comes with HDR10+ support, 100% P3 color gamut coverage, and 452ppi pixel density. The rumors about a 144Hz panel turned out to be false, as this phone "only" runs a 120Hz refresh rate on the display panel with a 300Hz touch sampling rate. This panel's peak brightness is listed at 1,300 nits. It should be noted that Vivo has listed an average detlaE figure of less than 0.3, which makes the screen very color-accurate.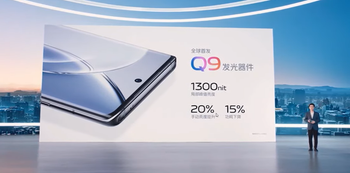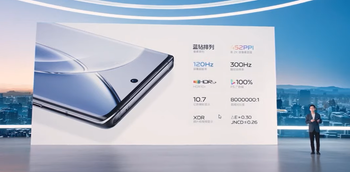 Marian Slavov
Vivo X90 camera
And now it's time to turn our attention to the main feature of the Vivo X90 – its camera system. The main 50MP sensor appears to be a Sony VCS IMX866 (no word on an IMX989 unfortunately), and it sits below an f/1.75 lens with OIS. The second camera uses a Sony IMX663 with a field of view of 108 degrees. The third camera uses an IMX663 sensor again but does some vertical cropping to the equivalent of a 50mm lens.
Marian Slavov
MediaTek Dimensity 9200 Anatomy
We now get more details about the silicon inside the Vivo X90 – MediaTek's latest chipset. Dimensity 9200 uses Arm v9 architecture with 1 + 3 + 4 cores, two large Cortex X3 cores, three medium cores (A715), and four efficient cores (A510). The GPU is also interesting – it's the Immortalis-G715, it has 32% more performance than the chip in the previous MediaTek SoC and is 41% more energy efficient.
Marian Slavov
Three different kinds of colors available
It seems that the Vivo X90 will be available in three colors – red like a rocky canyon, black – to simulate night, and ice blue, to resemble the purity of an icy ocean. The back of the devices features a faux leather design, similar to what we saw on the Xiaomi 12S Ultra.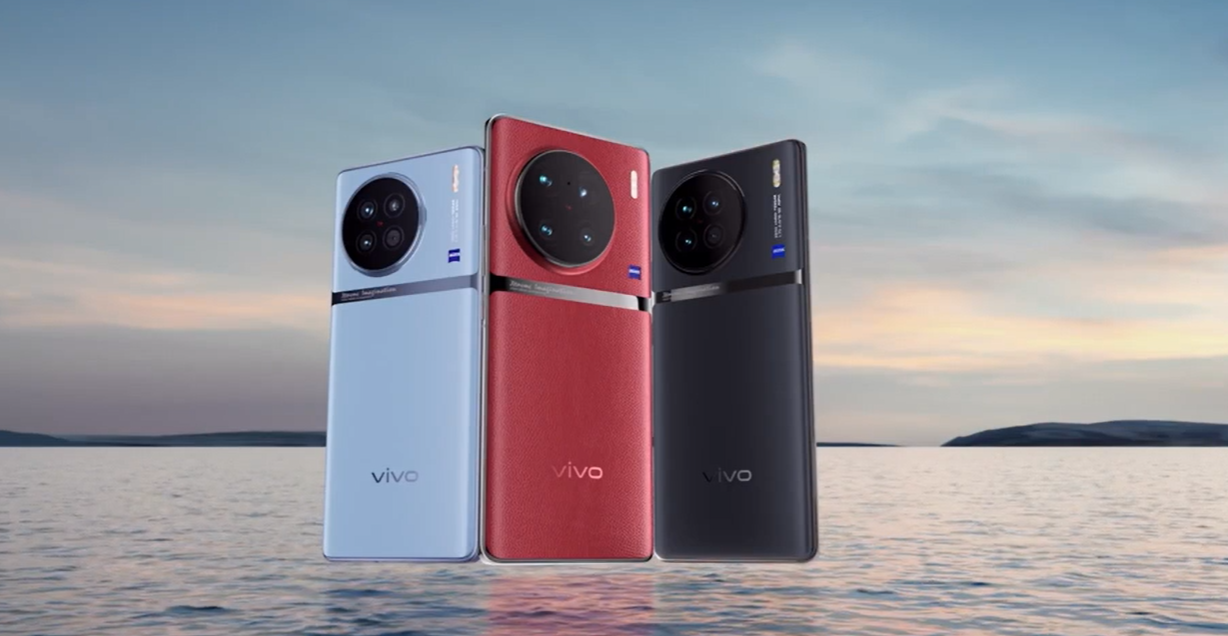 Vivo X90 colors
Marian Slavov
Vivo X90 breaks the lid with its Xtreme Imagination
And here's the main action this evening – the new Vivo X90 lineup, which proudly stands out for its huge camera system ring, which houses four lenses. The design is also really interesting, as Vivo has strived for what is known as the "golden ratio" among art aficionados. Here are some pictures that show the design of the device.
Marian Slavov
Announcing the MediaTek Dimensity 9200!
There have been rumors that two versions of the Vivo X90 Pro+ will be launched – one with the new MediaTek Dimensity 9200 and the other with Snapdragon 8 (Gen1, Gen2) processor. It seems that the phone will be launched with MediaTek silicon first.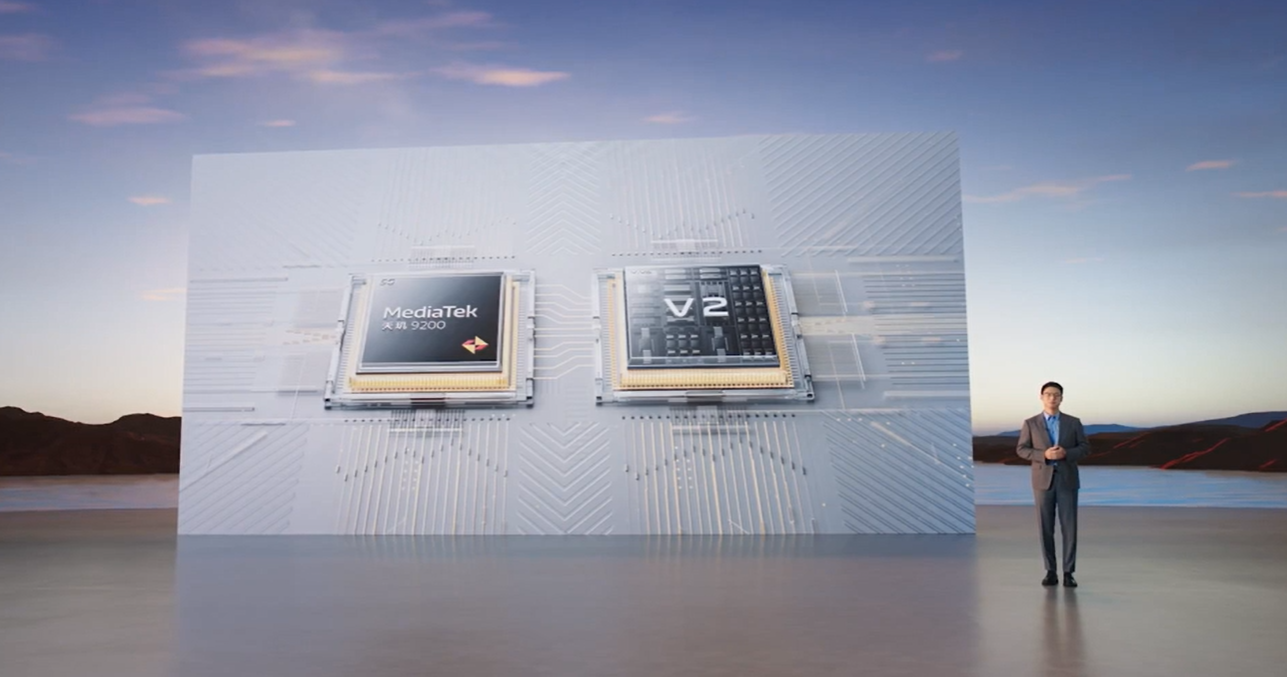 Marian Slavov
3,2,1…we live!
The event officially kicked off with some stunning panoramas and landscapes to underscore the camera prowess of the new lineup. We got a little glimpse of the camera and the Zeiss brand too!
Marian Slavov
What do we expect to see?
Vivo is believed to launch several devices today – namely Vivo X90, Vivo X90 Pro, and Vivo X90 Pro+. Alongside the new smartphone lineup, Vivo will also unveil a new true wireless earbuds model – Vivo TWS Air.
Marian Slavov
30 minutes until the official unveiling!
Tension slowly builds as we approach the appointed hour. Can Vivo X90 challenge the giants of smartphone photography? Will any of the models in this lineup reach the global market? Stay tuned to find answers to these burning questions!