Sharing means caring!
Following on from my previous post about the best phones of the 90s, this post covers what I believe is the most exciting era of cell phones.
Back in these days, companies were regularly releasing innovative and cutting-edge technologies, with new phones often launching a huge leap in technology improvements. It was also an era where brands would happily launch weird experimental designs instead of the glassy slabs we see nowadays.
I was only 18 in the year 2000, so I didn't always have the latest and greatest phone back then.
In this decade, we've had a long list of firsts, including:
Suitable color phone (Siemens S20 only had 4 colors)
bluetooth
Camera phone
Expandable storage and MP3 support
Feature Phones / Java Application Support
Camera phones
WiFi and web browsing
The first smartphones, including Symbian, WebOS and Windows Mobile
The first iPhone
Nokia 3310 [2000]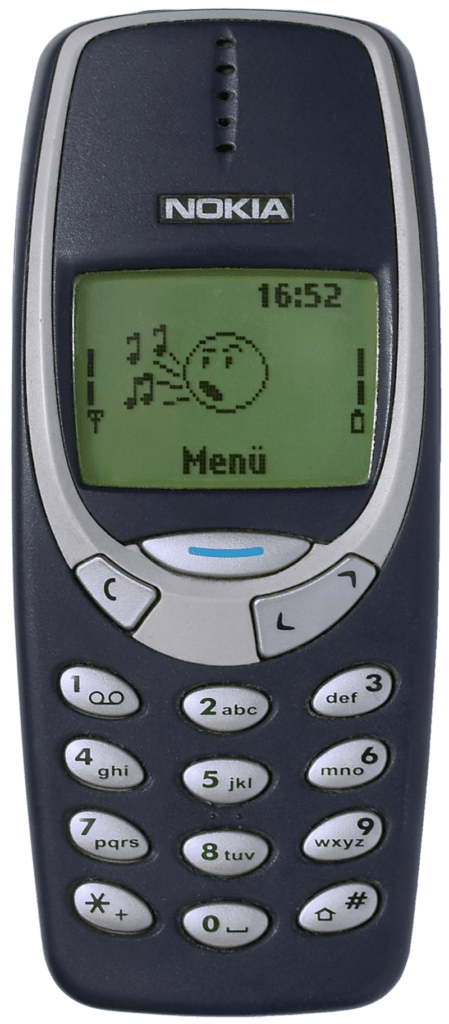 Nokia 3310 is the successor to the Nokia 3210, which was launched in 1999, it was not as popular, but it is still one of the most popular phones in history, with 126 million units sold.
It was smaller and lighter than the 3210, and famous for its incredible durability. It was popular with younger generations thanks to its chat function, which was similar to instant messaging over SMS, and allowed for long messages three times the size of a standard SMS text message, at 459 characters.
It had a slew of additional features, including a calculator, Nokia Network Monitor, watch saver, and a reminder function. It has four games: Pairs II, Space Impact, Bantumi and the hugely popular Snake II.
Motorola T720i [2002]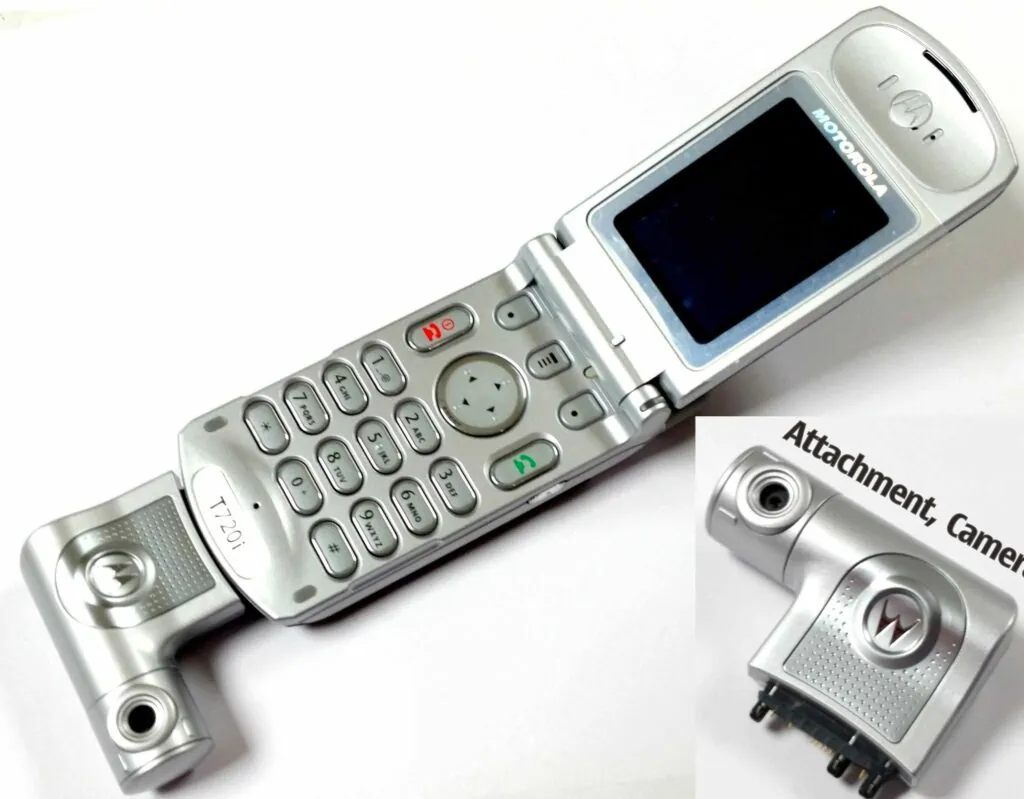 This was one of the first camera phones, but it didn't have a built-in camera. Instead, I needed to use an optional extra camera. As you would expect, the camera wasn't very good, with a resolution of only 320 x 240 pixels.
It also has a large 120 x 160 color screen capable of 4096 colors, 9 lines of text and 1 line of icons.
BlackBerry 6210 [2003]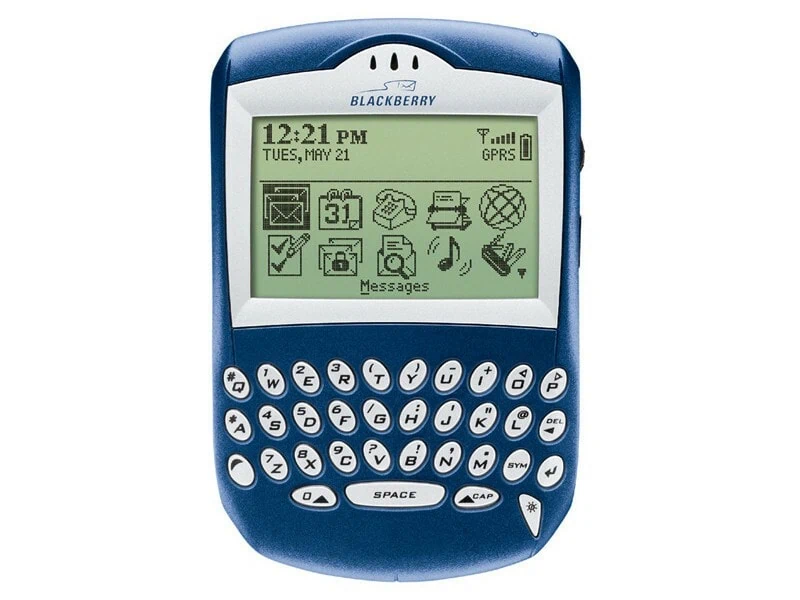 BlackBerry had several devices prior to this, releasing the BlackBerry 5810 with phone capabilities in 2002 but regaining a headset.
It was the BlackBerry 6210 that proved incredibly popular and has been rated as one of the most influential gadgets of all time.
There was no color screen, and although the screen was physically large, it only had a resolution of 160 x 100.
It was the 34-key QWERTY keyboard that made this device so popular, and I still miss a physical keyboard on my phone today.
Nokia 1100 [2003]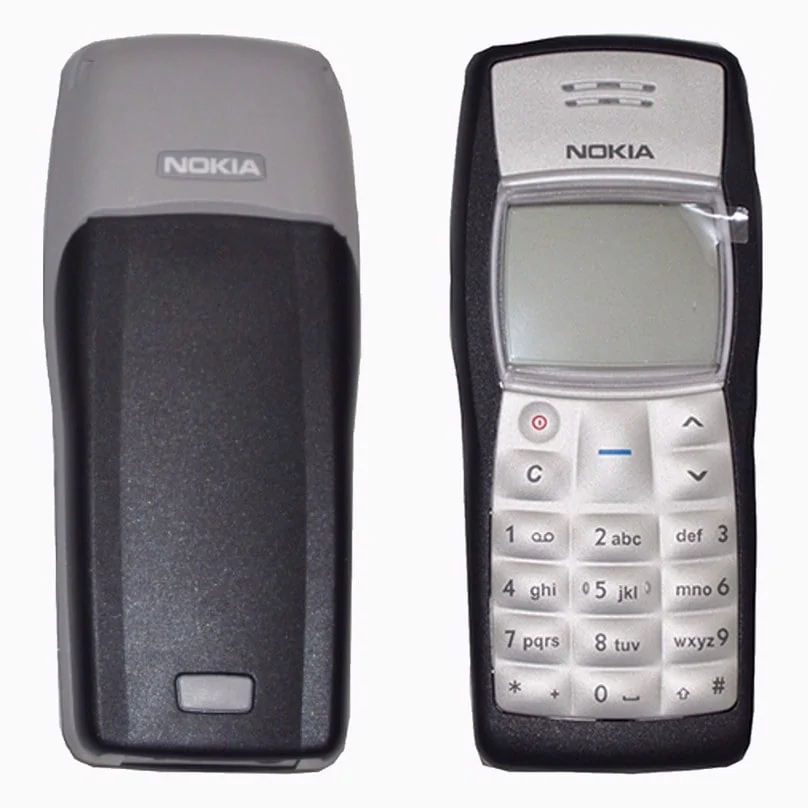 I never owned a Nokia 1100, but it's the best-selling phone of all time and remains one of the best-selling consumer electronics devices in history.
Although this was not as advanced as other phones on the market, it was affordable and targeted at developing countries and users who did not need advanced features.
Nokia N-Gage [2003]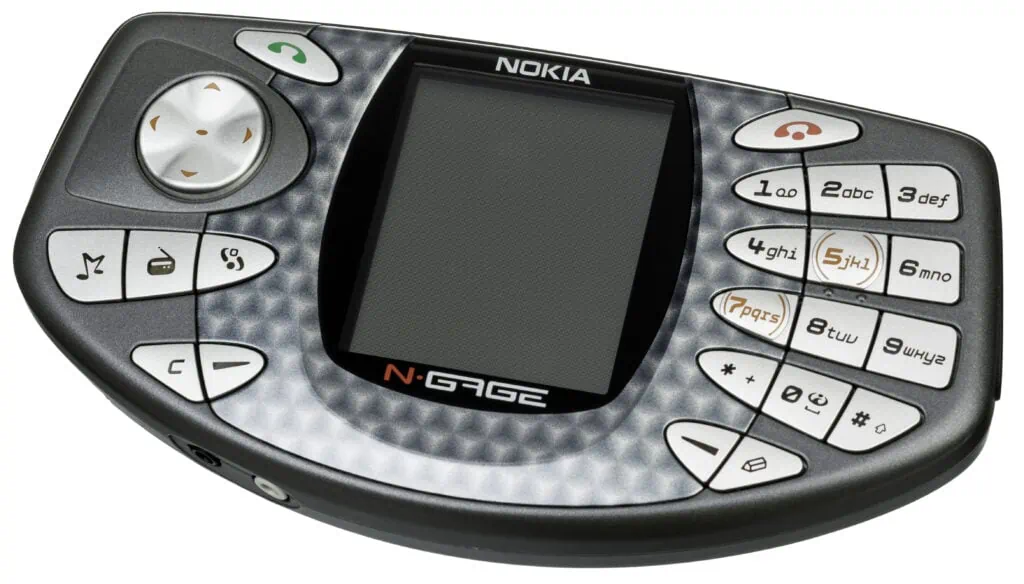 The Nokia N-Gage really deserves to be on this list because it shows off the arcane concepts that phone companies were willing to experiment with. Although it wasn't as successful as a lot of other Nokia phones, it still moved quite a few units, with a reported 3 million units sold.
The N-Gage was a mobile phone and gaming device intended to entice users from the Game Boy Advance. There were only 58 full titles available for the N-Gage, so it never achieved the real gaming success Nokia had hoped for.
I also have to give a nod to the Nokia 5510, which launched in 2001 and had a QWERTY keyboard with a display in the middle of it. I remember owning it, and it can store MP3 files with a whopping 64MB of storage.
Motorola Razr [2004]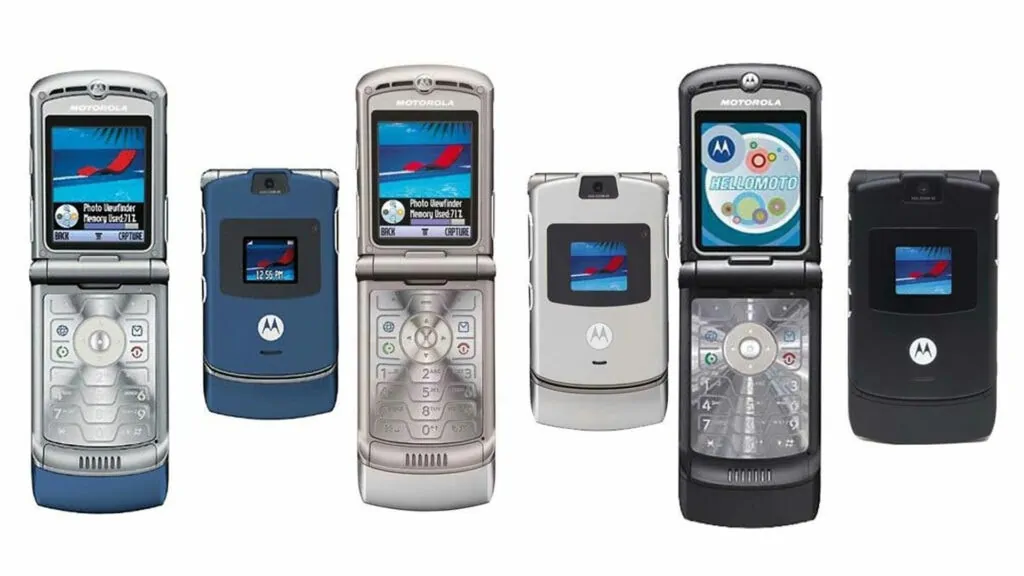 Motorola Razr is the world's most popular and best selling clamshell phone to date. The phone had the thinnest profile at the time on a clamshell assembly, adorned a single-foil electric keyboard, and used a standard micro-USB port for data, battery charger, and headphones, housed in an aluminum chassis with a cutout. External glass screen.
The original V3 launched in 2004, and the improved V3i launched a year later with a better camera (1.23 MP) with 8x digital zoom, improved external and internal display, and support for microSD cards of up to a maximum of 512MB.
I think Motorola Razr is a good example of how phones can take two different paths. You've had those trendy but functionally limited phones or less attractive functional phones like the N95.
Nokia N95 [2006]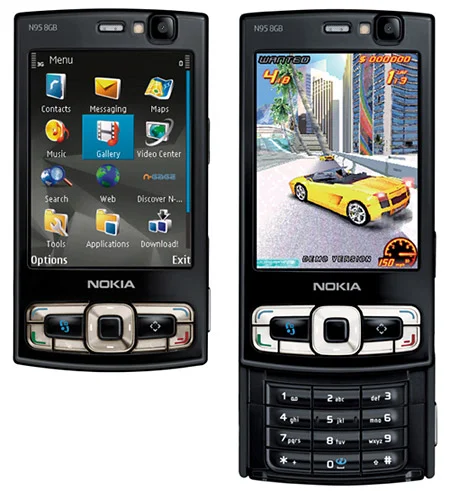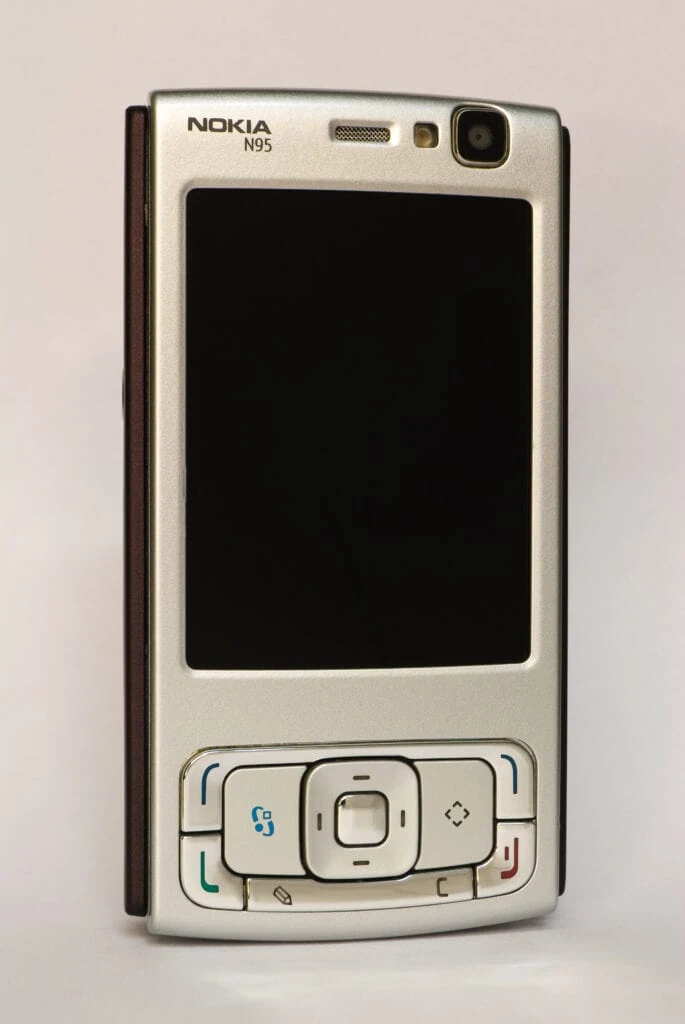 Nokia N95 was a very important phone for me because it marked a shift towards high functionality devices. I remember a friend of mine got it, and I was blown away by the things he could do. I didn't buy one myself but ended up with the business-focused Nokia E90 Communicator, which to date remains one of my favorite phones.
N95 can do it all. It has a 5 megapixel digital camera with Carl Zeiss optics and a large color display. It was the first Nokia phone with built-in GPS, which allowed it to do turn-by-turn navigation. It was also one of the first consumer phones with WiFi.
It was also one of the first phones to have HSDPA (3.5G) signals.
Sony Ericsson W800 [2005]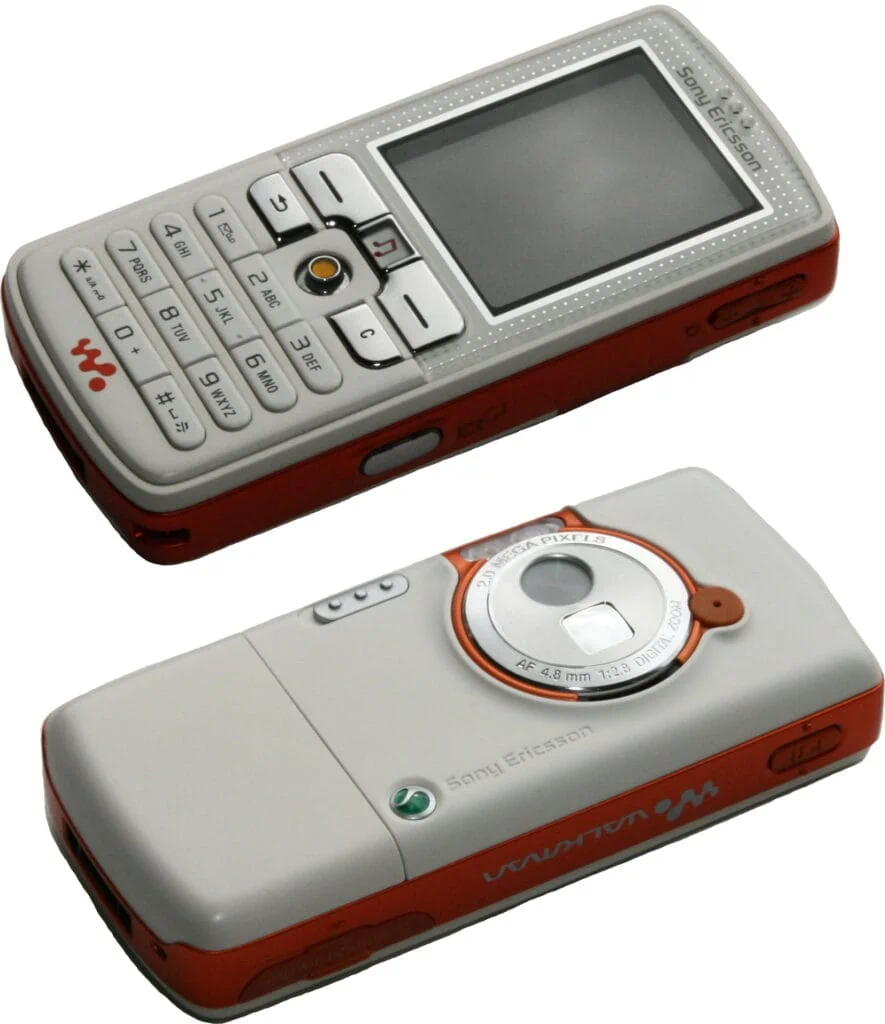 Sony Ericsson was the first Sony phone to receive the Walkman trademark. It included a 512MB Memory Stick PRO Duo and of course a headphone jack for listening to your music.
iPhone 3G [2008]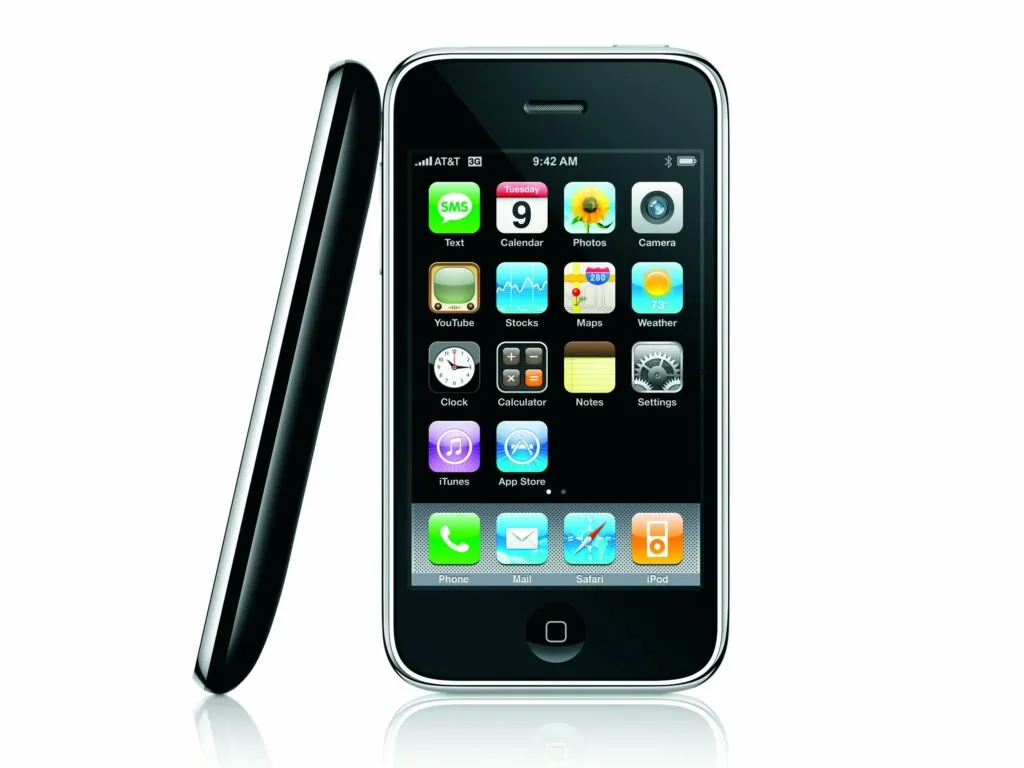 iPhone needs no introduction; I changed everything. Technically, he didn't bring all that new to the table. It wasn't the first all-screen phone (LG Prada), nor was it the first smartphone, camera phone, or any other smartphone. It has brought all of these technologies together in perfect harmony.
conclusion
At the start of this decade, you had two of the best-selling phones of all time, and both were absolutely basic Nokias. Then mid-decade we have the Nokia N95, a phone with mobile data, WiFi, a color display, GPS with turn-by-turn directions, mobile apps, and support for a wide range of multimedia features. Then just two years later, you have the iPhone 3G, which needs no introduction.
If you take away the 4 year difference between the Motorola T720i and its clip-on camera and the N95, and look at the past 4 years of phones. I switched from using a Huawei Mate 20 Pro to using a Pixel 6, and honestly there is no difference between them.
Obviously, this is not a bad thing. Phones have gotten so good that it's hard to make a big gain, it just makes them a little boring.