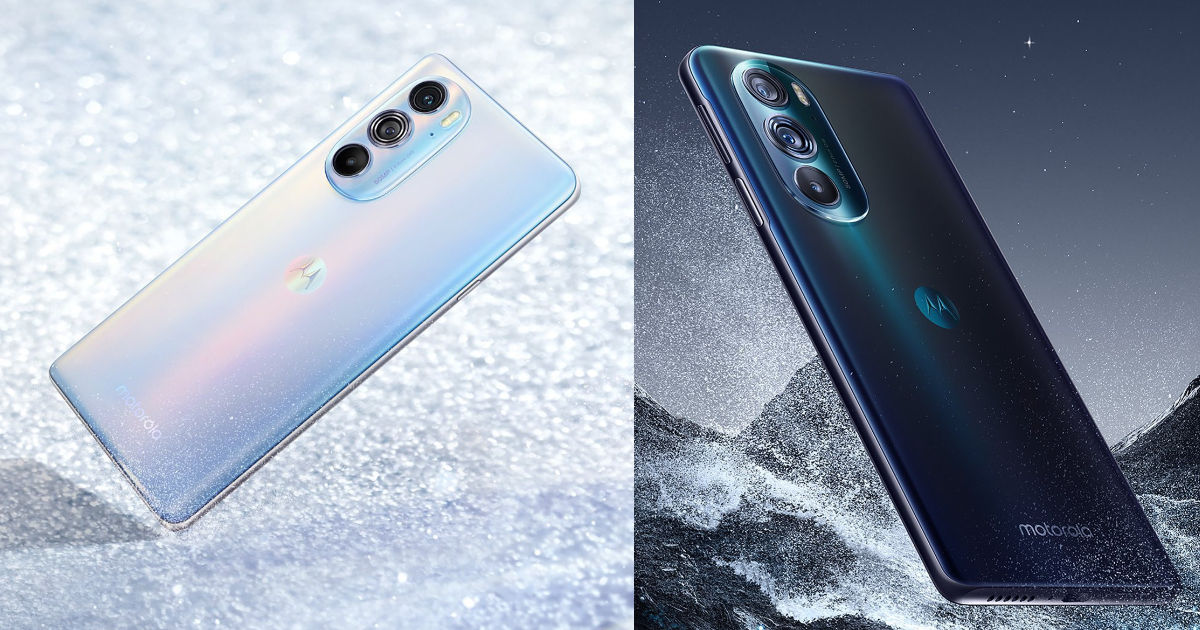 Motorola is preparing to launch its new smartphone, Edge 30 Ultra. Codenamed Frontier, the device is expected to be launched this month in China as Edge X30 Pro with Snapdragon 8+ Gen 1 SoC. Even before the launch of the upcoming flagship smartphone, details of next year's Motorola flagship smartphone have leaked. Tipster EvLeaks and 91Mobiles revealed the specifications of the Motorola Moto Edge 40 Pro months before its launch.
Tipster has also revealed its roadmap for other Motorola smartphones. The company is working on an Edge series phone codenamed "Tundra", which will feature the Snapdragon 888+ SoC. The report also reveals details about Motorola Bronco and Canyon, which are the two flagship smartphones in 2023 that are powered by Snapdragon flagship chipsets.
Possible Motorola Moto Edge 40 Pro specifications have leaked
Motorola Moto Edge 40 Pro is expected to be launched at the end of this year. Ahead of its launch, the specifications of the phone had leaked. Tipster EvLeaks claims that two Motorola flagships codenamed Bronco and Canyon could be part of the Edge 40 lineup, possibly the Edge 40 Pro. Canyon will come with a 165Hz Full HD+ display with Snapdragon 8 Gen 2 SoC. The other flagship, Bronco, will either pack the same chip or have the Snapdragon 8+ Gen 1 SoC.
Both phones will come in 8GB and 12GB RAM options. Both phones will have a triple camera setup on the back. The Bronco has a 50MP main camera, a 13MP ultra-wide camera, a 2MP depth sensor, and a 16MP front camera. Canyon features the same 50MP main camera along with a 50MP ultrawide camera and a 12MP telephoto camera.
The tipster also shared details about the Motorola Tundra, which will be an Edge-branded smartphone for the Chinese market. It will have a 6.55-inch 144Hz Full HD+ curved display. The device will feature the Snapdragon 888+ SoC and a 4,400mAh battery. It will also have a 13MP ultrawide camera, a 50MP main camera, and a 2MP depth sensor. There will be a 32MP front camera as well.
There are many other smartphones planned to be launched this year, such as Motorola Maui and Victoria. Motorola is also in the process of releasing the Moto Razr 3 and its first rotatable display phone codenamed Felix.
Thanks for reading to the end of this article. For more exclusive and useful technical content, like our Facebook page