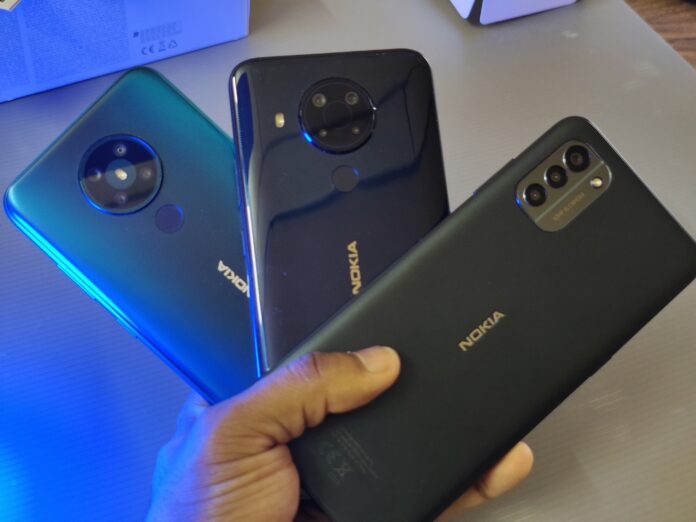 Nokia plans to launch its 2022 range of Nokia smartphones, tablets and feature phones. This has been revealed by several leaks and rumors surrounding upcoming Nokia devices. Now, the list of new Nokia phones may indicate the possible launch date of these devices.
Nokia 2660 DS has already been seen in listings at an Australian retailer. Now, its listing on a European retailer not only reveals interesting information about its name containing the word "Cradle". The listing also mentions an availability date of August 12th.
Since the Nokia 2660 DS is a classic revamp of the Nokia 2660, it will be launched alongside other new smartphones, phones and tablets. The Nokia 2660 DS availability date of August 12 may hint at the end of July/beginning of August, the launch event of the Nokia 2022 product range.
Nokia's 2022 lineup of devices will include the new generation of Nokia Earbuds along with Nokia smartphones, feature phones, tablets and accessories. Nokia T10, the second Nokia Android Tablet may be planned for launch soon. Nokia T10 tablet computer has received FCC certification with TA-1462 revealing key specifications.
Reseller lists earlier revealed Nokia 8210 4G and Nokia 5710 XA as two more classics that could be relaunched as 2022 editions. Later Nokia 2660 Flip (TA-1474) also appeared in reseller lists in Australia.
Nokia Mobile plans to launch several Nokia X and G series 5G smartphones in the second half of the year. Many of these smartphones may be powered by the Snapdragon 480 Plus 5G processor. In fact, HMD Global has already hinted that it is being considered for its future smartphones in a Qualcomm press release.