Pod machines make it easier than ever for those of us who need it to get a quick caffeine fix. But plastic bags are a turn off for many, as each pod goes straight into the trash. Nescafe has thought about this, and has come up with a very good new way to go from bean to cup. The new Dolce Gusto Neo machine contains some very clever technology, and uses new biodegradable capsules instead. We'll have one of them to go, thanks.
Center stage with this new gadget is Nescafe's new line of Neo capsules. Each capsule of this coffee maker is made of paper, which means it is completely biodegradable. They are also compostable in the home, if compost piles are your thing. And don't forget that the same ancient coffee grind works wonders for plants. Plus, on top of it all, Neo pods use approximately 70% less packaging than regular pods. This one is eco-friendly!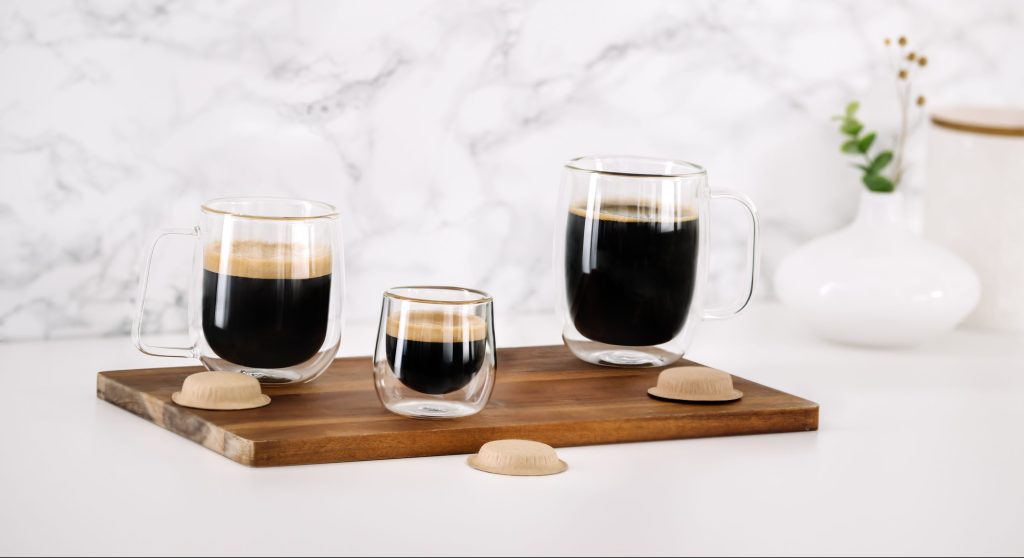 In addition to its eco-friendly properties, the Dolce Gusto Neo will make you a strong cup of coffee. The machine packs in Nescafé's SmartBrew technology that combines three high-quality brewing methods for espresso, American coffee, and drip coffee. ALL IN ONE MACHINE – Can your local barista do that? To top it off with all the smart features, the Neo learns each capsule and adapts the brewing method to best suit your coffee.
You can also connect the Neo to your smartphone, so you can adjust your coffee setting without having to get off the couch. There are some not-so-smart coffee machine features you'd expect, too. The machine uses a one-button system for brewing, has an A++ energy class rating, and comes with an eco shutdown mode.
Unfortunately, there's no word on the price or availability of Nescafé's new Dulce Gusto Neo machine yet. We imagine it will come before Christmas to take the top spot on your list, but that's just a guess. Have a cup of coffee while you wait.