Sweden and Russia
Swedish prosecutors on Friday charged two Swedish brothers – one of whom is a former intelligence official – with "aggravated espionage" for allegedly passing information to the Russian military intelligence (GRU) between 2011 and 2021.
Published: November 11, 2022 14:03 CET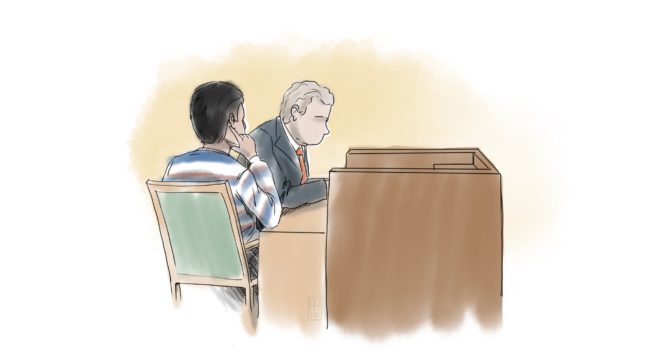 Payam Kia, brother of Sabo's former employer, Peman Kia, appeared in court along with his attorney, Björn Sanden, in November 2021. Photo: Anders Humlebo/TT
"The information obtained, transmitted and disclosed can … if it reaches the hands of a foreign power, lead to damage to Sweden's security," chief prosecutor Per Lindqvist said in a statement.
The two brothers were identified in the indictment as Payam Kia, 35, and Payman Kia, 42. According to Swedish media reports, they are of Iranian origin. Biman Kia served in the Swedish SAPO intelligence and intelligence units of the Swedish Army.
According to the Swedish reference paper, Dagens Nyheter, he once worked in the Office of Special Information Collection (KSI), the most secret department of the military intelligence service.
He is accused of illegally obtaining information while working for Säpo and the armed forces.
Meanwhile, Payam Kia is accused of "participating in the planning of the bond and handling communications with Russia and the GRU, including handing over information and obtaining compensation."
Swedish media reported that the two men, who face life imprisonment if convicted, denied the allegations.
Defense Secretary Pal Johnson told parliament on Friday that the issue was "extremely sensitive" and that the country had beefed up its security since their arrest a year ago.