MediaTek has announced its latest processor – Dimensity 9200 as expected today. This powerful chipset comes with many industry-first features. The SoC will power flagship smartphones and is said to offer superior performance and smart energy efficiency. Read on to find out all the details about the Dimensity 9200 SoC.
MediaTek Dimensity 9200 processor specifications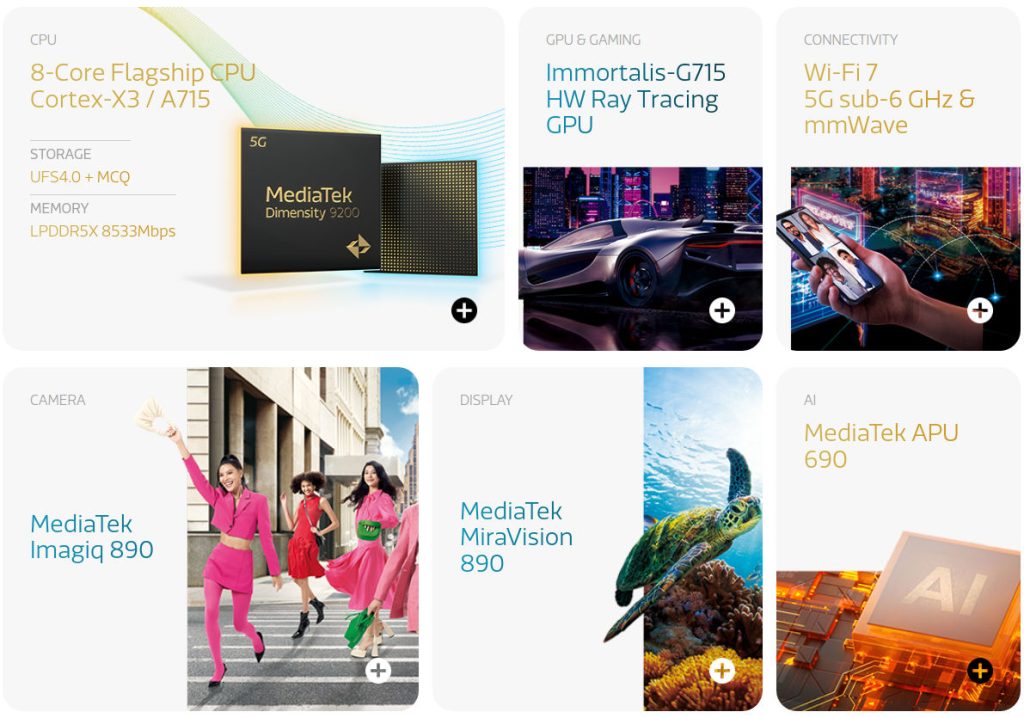 MediaTek Dimensity 9200 is based on TSMC's second generation 4nm process that provides better heat dissipation. The company says peak CPU power consumption has been reduced by 25 percent compared to its predecessor. The Dimensity 9200 is also the first to integrate an ARM Cortex-X3 core clocked at 3.05GHz based on the ARMv9 architecture. There are also three ARM Cortex-A715 cores clocked at 2.85GHz and four Cortex-A510 cores clocked at 1.8GHz. The SoC also includes a new ARM Immortalis-G715 GPU with hardware-based ray tracing engine and variable rate rendering technology. The chipset scored 1.26 million points on the benchmark AnTuTu benchmark, surpassing all major Android apps.
Apart from the above technical specifications of Dimensity 9200, it supports LPDDR5 RAM and UFS 4.0 storage. It also supports up to two 5K displays at 60Hz, WHQD at 144Hz, and FHD at 240Hz. The Miravision 980 display technology is said to bring content to life. The processor incorporates the 6th generation AI NPU (APU 900) which offers 35 percent improvement over its predecessor. The SoC is claimed to save 30 percent of power with AI-NR and 45 percent with AI-SR in all visual applications. The Dimensity 9200 features an Imagiq 890 ISP that provides native support for RGBW sensors capable of fast RAW shooting, giving low-light HDR videos and photos 30 percent clearer and brighter.
Dimensity 9200 is the first WiFi-7 ready smartphone processor. It also integrates an integrated 5G modem with support for both sub-6GHz and mmWave connections.
MediaTek Dimensity 9200: Compatible phones and launch schedules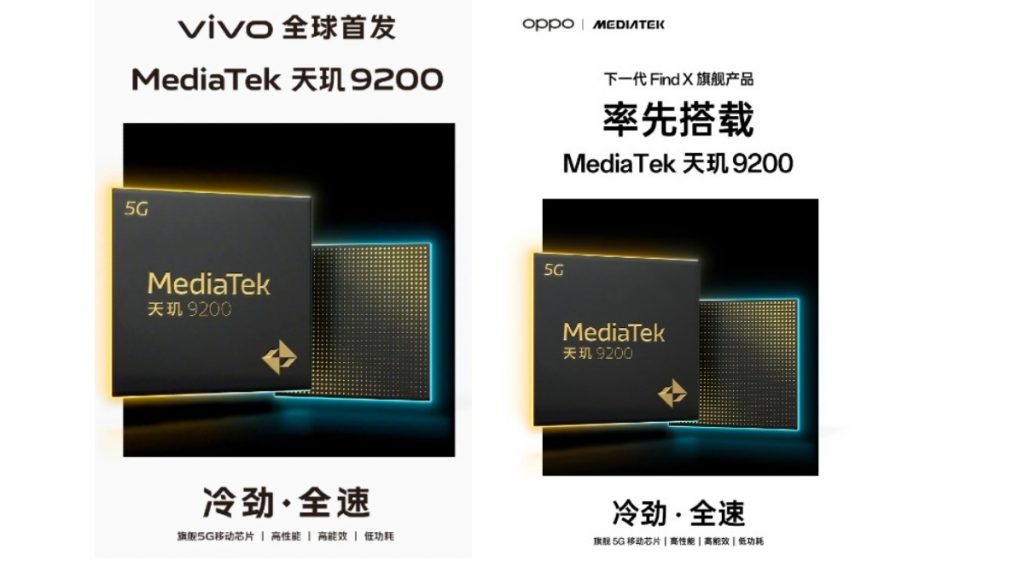 The first MediaTek Dimensity 9200 powered phones are expected to be launched by the end of 2022, which is less than two months from now. At the event, Vivo confirmed that it will launch a flagship phone with the latest MediaTek processor. Although the name of the smartphone is still a mystery, we expect it to be the X90 series. OPPO has also confirmed that the next generation Find X will be equipped with a Dimensity 9200 SoC. In addition, other executives from Xiaomi, Honor and ASUS ROG have confirmed that they are looking forward to releasing smartphones with the latest MediaTek flagship chipset.
Related: