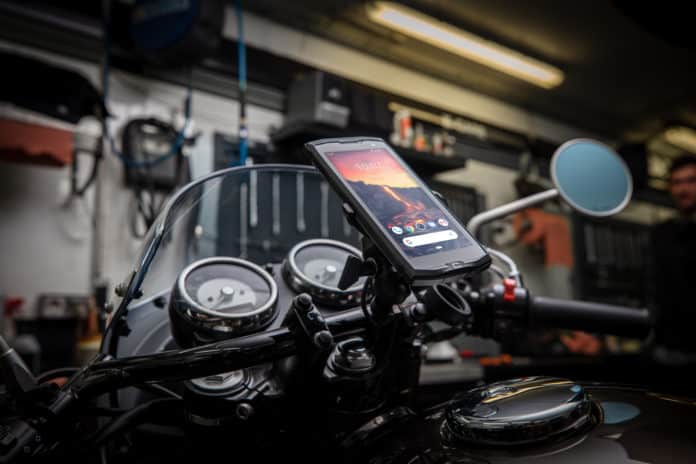 cRoscal Announced new smartphones targeting South Africa Agricultural and mining industries.
A French outdoor mobile technology company is bringing several new essential smartphone ranges – four in total – to South Africa.
Smartphones and accessories are available on Vodacom, MTN and via other channels. For more outlets click here.
The company says that while the new CORE range was designed primarily for professionals and thought of for the specific uses of different vertical lines of business, it was also essential to satisfy the most demanding everyday users. The CORE range is extremely versatile, a true modern productivity tool, perfectly adapted to active everyday life.
David Eberle, vice president of Crosscall, said Thursday that the phone maker was targeting the South African agricultural and mining sector with smartphones.
"Our products are well suited for the South African mining industry. We also want to target agriculture. I know you have wine farms in South Africa and we want to target that industry," Eberle said on a conference call.
The range extends from entry-level phones to premium phones with 4G LTE technology
---
CORE-T4, the first tablet on the market to be certified AER (Android Enterprise recommended) from Google
With its 8-inch screen, Qualcomm 450 processor and 3/32 GB memory, it can be used with one hand, in portrait or landscape mode. It has two SIM card slots to connect anywhere in 4G + and access various applications even while roaming. WIFI and 4G + connectivity allow the user to respond wherever they are, without fear of running out of battery power. In fact, CORE-T4 comes with a 7000mAh batteryAnd the Enough to easily withstand a day of continuous use of emails, YouTube, or surfing the web.
CORE-T4 retails for R10, 999
---
CORE-X4, the top of the range
Also AER-certified, the CORE-X4 is engineered for optimum versatility. The CORE-X4 is a high-performance, technologically advanced smartphone that includes components renowned for its longevity, such as the Qualcomm Snapdragon SDM 450 processor. The CORE-X4 is an efficient all-round smartphone, designed to combine safety and convenience.
In addition to all the strength, waterproofing, and long battery life benefits common to the entire lineup as well as all Crosscall products, the CORE-X4 is equipped with a high-quality 48MP image/video sensor, using Fusion 4 technology that allows pixels to be paired with 4×4 (12MP resolution). ), to absorb 4 times the light, for sharp and intense images even in low light.
Sold at R9, 499 . retail
---
CORE-M4, resistance center for basic functions
Efficient, compact, durable, waterproof and reliable, CORE-M4 is a concentrate of CROSSCALL DNA! The 5 inch 18:9 screen makes it the ideal smartphone for basic uses. Smaller and lighter than other smartphones in the range, it can be used with just one hand, it can be easily handled, in all situations, and it fits in any pocket!
Recommended Retail Price: 6699 Rand
---
CORE-M4 GO, The Basics of Simplified Usage
CORE-M4 GO adapts to all environments, is ultra-resistant, and delivers on the same promises as all smartphones of the brand, in the purest Crosscal DNA, but in a simplified and therefore more affordable version. Equipped with a lightweight Android version (Android GO), the CORE-M4 GO Liquidity and simplicity made the core of its use. same file format CORE-M4, It comes with the same camera (12 MP) and a 3000 mAh battery, which is enough to easily withstand a whole day of operation.
Recommended Retail Price: R5, 399
---
Crosscall doesn't want to be content with offering durable, water-resistant cell phones with long battery life. The company is deeply committed to its users by guaranteeing all products in the new CORE range for 3 years. The scope that should set the standard and open a new path for sustainable telephony.
"For us, this represents the first of many projects that consist of moving from consumer-oriented telephony to telephony based on user needs and sustainability," said Cyril Vidal, Founder and President of Crosscall.

"Our brand is based on the idea that a phone is designed to meet the needs of its users, to match their lifestyle and to last, no matter what environment they are exposed to. Putting the user at the heart of our product design and committing to the durability of these products is where the true innovation lies."